Protest over coal mine closure
01 Sep 2023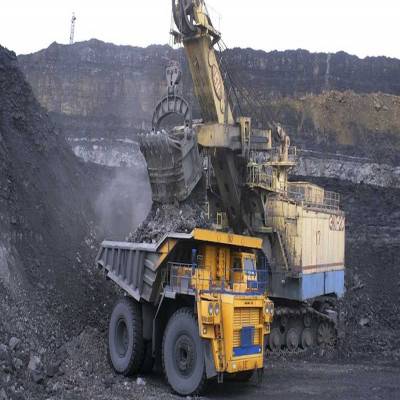 Approximately 250 individuals hailing from six villages nestled in the Surguja district of Chhattisgarh, who are employed at the Parsa East Kante Basen (PEKB) coal mines, took to the streets in a 2-kilometre-long rally on Thursday. Their aim was to voice their mounting concerns and frustrations about the looming threat to their livelihoods due to the imminent potential closure of these mines. Notably, the coal extracted from these PEKB mines plays a pivotal role in supplying fuel to power the thermal power plants located in the state of Rajasthan.
These protesting employees of the PEKB mine have been engaged in demonstrations and protests for the last couple of months. Their agitation reached a critical point when authorities posted a notice at the mine site, indicating the near impossibility of conducting mining operations beyond the month of September.
The notice, a source of immense worry for the workers, clearly stated, "All workers of PEKB mines are informed that the Chhattisgarh government had granted permission for tree felling on 134.84 hectares of land to Rajasthan Rajya Vidyut Utpadan Nigam Limited (RVUNL) for mining last year. Despite continuous and tireless efforts by RVUNL, the approval for tree felling in 11.21 hectares of land is still pending. The process for this land allocation has been delayed for quite some time, making it unlikely to commence mining after September 2023." Furthermore, it indicated that a decision regarding the ongoing employment of these workers would be determined by the management in the coming days, taking into consideration the unavailability of land for mining.
The PEKB mines are operated through a joint venture company, with the Adani Group acting as the MDO (Mine Developer and Operator) contractor responsible for coal mining to supply the Rajasthan Power Generation Company Limited. The protesting workers assert that the PEKB mining operations have practically come to a standstill, and the company has not received the necessary clearance from the government to proceed with the second phase of mining.
The workers, who have been rallying for the past 130 days at the Salhi crossing on the Bilaspur-Raipur highway, decided to stage this extensive protest march, spanning 2 kilometres, to express their growing frustration and apprehension about the situation, which threatens their jobs and livelihoods.
Several villagers from Salhi, including individuals named Mohar Pore, Suninder Uikey, Krishnashyam, and Mohar Lal Kusro, provided insight into their four-month-long protest, during which they have fervently demanded the resumption of regular mining operations. In their quest for support, they have approached both the state and district administrations, underlining the severe livelihood crisis that has affected more than 5,000 young individuals and families in the region.
Related Stories