Public Sector coal companies plan Rs 2.5 tn investment
01 Aug 2023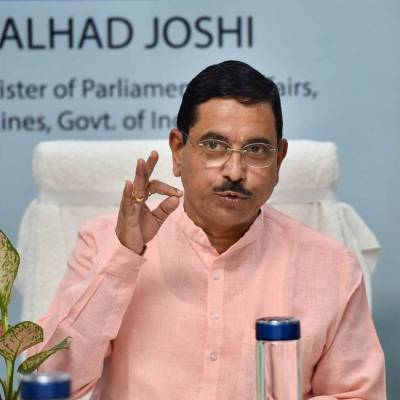 Union Minister Pralhad Joshi announced that public sector coal companies have formulated an investment plan of Rs 2.5 trillion by 2030, aimed at venturing into new business areas. Speaking at a session organised by the Indian Construction and Equipment Manufacturers Association (ICEMA) under the industry body CII, the Union Minister for Coal and Mines explained that this investment will primarily be directed towards increasing their capacity and transitioning to green energy.
Joshi elaborated that the investment plan focuses on the development of renewable energy projects, implementation of clean coal technologies, and the establishment of new mining projects. These initiatives are geared towards promoting sustainability and reducing the carbon footprint of the coal sector.
In addition to these new endeavours, the minister also emphasised that the coal PSUs (Public Sector Undertakings) will augment their existing capacities. He conveyed this message to players in the construction and equipment industry who play a crucial role in supporting the ambitious target set by India to produce over 1 billion tonnes of coal by 2023-24.
Joshi highlighted the significance of the construction equipment (CE) industry in aiding the mining sector's growth objectives. As the mining industry strives to enhance mineral production within the country, the CE industry's role becomes even more critical. By supplying advanced and eco-friendly machines, the equipment industry can assist in executing mining activities more efficiently and contributing to the mining industry's safety and sustainability goals.
Typically, the mining industry employs various types of equipment, such as dump trucks, large excavators, bulldozers, and drag lines, for the excavation and transportation of coal and minerals. The integration of modern and green technologies in these machines can lead to more environmentally friendly mining practices and positively impact the overall mining sector's efficiency and sustainability.
Related Stories