Puducherry station set for revamp: SR
01 Aug 2023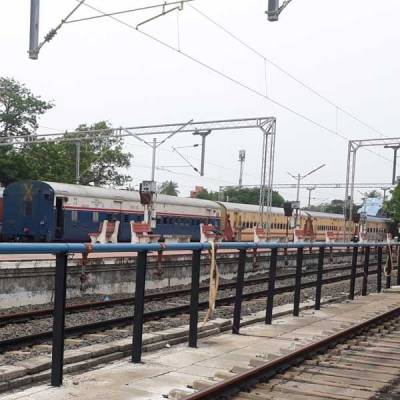 Prime Minister Narendra Modi laid the foundation stone for the extensive upgrade of 508 railway stations throughout the nation, including the one in Puducherry. This was accomplished through a video-conference, as part of the Amrit Bharat Station scheme. Those present at the event on the railway station premises included Puducherry Chief Minister N Rangasamy and Speaker R Selvam. Puducherry Chief Minister N Rangasamy and Speaker R Selvam were among those who were present at a function held on the railway station premises.
Among the 25 stations within the Southern Railway, Puducherry railway station is destined to undergo a significant transformation under the AMBSS initiative.
According to a statement released by the Southern Railway, the historically significant city of Puducherry, renowned for its tranquil beaches, colonial architectural marvels, and cultural legacy, is on the brink of a substantial overhaul of its railway station. This redevelopment aims to create a modern transportation hub while preserving aesthetics.
The revamping of Puducherry railway station, amounting to a total cost of Rs 930 million, will provide top-notch amenities to accommodate the growing influx of tourists and passengers, as detailed in the release.
The comprehensive plan encompasses the complete reconstruction of the station building, introducing two terminals for the purpose of entry and exit. This segregation will better manage the flow of arriving and departing passengers. The scheme also includes enhancing the operations building with state-of-the-art facilities dedicated solely to railway operations, thus ensuring the efficiency and smoothness of operations, the release explained.
Also read: 
Eastern Freight corridor set to commence by year-end
Pune Metro phase 2 proposal gets PMC approval


Related Stories