Pune Civic Body Grapples with Rs 8,500 Crore Property Tax Defaults
01 Aug 2023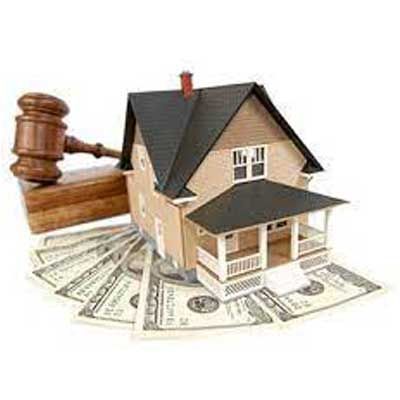 Despite several initiatives introduced by the administration to recover these outstanding dues, the total property tax owed to the civic body has escalated to Rs 85 billion.
This year, a significant 41% of property owners failed to meet the August 2 deadline for tax payment. Those who promptly paid by this date were entitled to discounts and additional benefits.
Ajit Deshmukh, who heads the property tax department of Pune Municipal Corporation (PMC), explained, "The civic administration has taken measures like sealing properties of defaulters and auctioning properties to recoup the owed amounts."
However, out of approximately 1.2 million property owners liable for tax payment within the city's limits, around 500,000 have yet to pay this year. A senior PMC official noted, "Defaulters include both small and large tax evaders. Numerous residential property owners haven't fulfilled their tax obligations, but the count of defaulters from commercial establishments is notably high."
Civic activists argue that the only effective solution is to take rigorous action against defaulters. Vivek Velankar from Sajag Nagrik Manch expressed, "The PMC has introduced amnesty schemes for tax defaulters multiple times. This has conveyed the wrong message to society. Many individuals who took advantage of these schemes later defaulted on their taxes. The administration should prioritize stringent recovery methods over providing relief to defaulters."
According to PMC data, in the last financial year and up to the present year, PMC has sealed 1,400 properties belonging to tax defaulters. Additionally, it has successfully recovered Rs 1 billion from certain owners who paid their dues after the sealing process was initiated.
Properties of those defaulters who persisted in non-payment even after the sealing process began will now be auctioned off. An official indicated that a majority of these properties are commercial in nature.
Before resorting to property attachment, PMC explores various options such as issuing notices and temporary sealing. PMC only adds its name to the 7/12 abstracts of the property if the dues remain unsettled even after taking possession. Following attachment, the property is put up for auction through an online bidding process.
The property tax department contributes Rs 18 to Rs 20 billion annually to PMC through property tax. For the 2023-24 fiscal year, the target for property tax collection is set at Rs 23.18 billion. Additionally, the administration anticipates nearly Rs 3 billion from water tax collected from residential properties, which is included in the property tax. This brings the total projected revenue from property tax to Rs 26.18 billion.
See also:
Shimla property tax to increase by 4% annually, starting this year
Pune civic body seals buildings over property tax dues


Related Stories