Pune Municipal Corporation resumes Katraj-Kondhwa road widening project
01 Jun 2023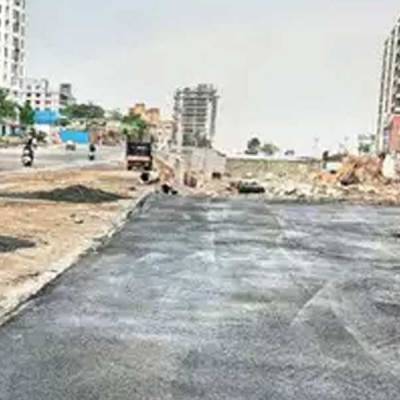 The Pune Municipal Corporation (PMC) is set to resume work on the Katraj-Kondhwa Road widening project following the state government's commitment to allocate Rs 2 billion. Previously, the project had come to a standstill due to insufficient funds for land acquisition. The municipal commissioner, Vikram Kumar, announced that the work would recommence in October, thanks to the state government's sanctioning of funds.
V G Kulkarni, the chief engineer of the PMC road department, stated that the project would be completed within six months once work resumes. Currently, one kilometre out of the total 3.5-kilometre stretch has been widened. Sudhir Chavan, the executive engineer of the PMC road department overseeing the project, mentioned that the PMC would contribute Rs 800 billion in addition to the state government's funds. These combined funds would be used to provide cash compensation to the property owners affected by the road widening. Chavan explained that the project had faced delays due to demands for cash compensation from 138 property holders. The completion of the project is expected to take around six months.
The Katraj-Kondhwa Road serves as a crucial link between Satara Road and Solapur Road. However, the road is currently only 15 to 20 meters wide, leading to significant traffic congestion along the 3.5-kilometre stretch from Kondhwa through Khadi Machine Chowk to Katraj Junction. The PMC-initiated widening project, which commenced in December 2018, aimed to expand the road from its existing width to 84 meters. Initially estimated to cost Rs 2.15 billion, with a completion deadline of December 2021, the project faced a setback when PMC lacked the necessary funds for land acquisition. Consequently, the PMC decided to revise the width to 50 meters to reduce the financial burden. With the recent allocation of funds by the state government, the PMC is now ready to resume the project following the monsoon season.
Also Read
NHAI invites bids for Gurgaon-Kotputli-Jaipur in Rajasthan
Rs 0.32 bn road repair works set to resume overcoming hurdles


Related Stories