Railways readies Rs 180,000 million plan for Vande Bharat maintenance
01 Jan 2023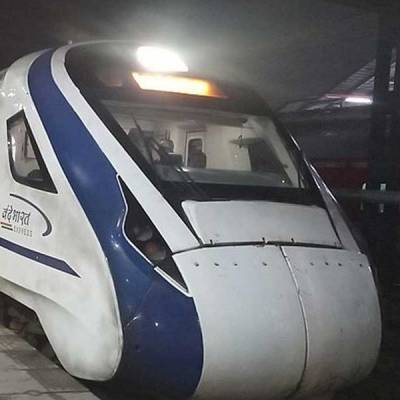 The Indian Railways have devised a plan that amounts to approximately 180,000 million to increase the size of its locomotive maintenance facilities for Vande Bharat trains, with the goal of expanding the use of these semi-high-speed trains to a wider area.
The country's lack of adequate maintenance depots has emerged as a major obstacle to the rollout of these trains in many areas, so the upgrade will allow for faster expansion.The Railway Board claims that there are 58 maintenance coaching depots or locations that have the capacity to accommodate 100 Vande Bharat trains. 
Likewise a note from the Research Design and Standards Organisation, a technical adviser for the railway industry, stated, "Necessary maintenance infrastructure must be planned and developed simultaneously to ensure high reliability and availability of train sets.
The railways are pushing for improved stations and upgraded track infrastructure in addition to the approximately 475 Vande Bharat trains that are currently in the pipeline. It is planning to construct 25,000 km of brand-new tracks and significantly upgrade railway stations so that they can serve as commercial hubs in the heart of cities.
Related Stories