Railways to upgrade 1,275 stations
01 Jun 2023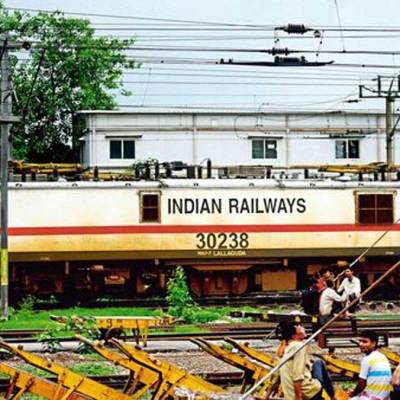 The Consultative Committee of Members of Parliament for the Railway Ministry made a significant decision during their meeting in New Delhi. They resolved to upgrade a total of 1,275 railway stations as part of the Amrit Bharat Station initiative, which aims to enhance station development on the Indian Railways network. Union Railway Minister Ashwini Vaishnaw chaired the meeting, as reported by ANI.
According to an official statement, the members were informed that approximately 1.8 crore passengers travel on Indian Railways daily. The statement emphasized that all possible measures are being taken to ensure the provision and availability of adequate catering facilities for these passengers, both on trains and at stations.
The statement highlighted the extensive efforts made by the Railways in recent years, including in-depth analyses and structural reforms, to bring about a significant transformation in the catering business. It explained that catering services are currently provided to passengers through either static or mobile units. There are 473 pairs of trains with pantry cars/mini pantries and 706 pairs of trains with train-side vending facilities. Additionally, Indian Railways operates 9,342 minor and 582 major static units, which include outlets like Jan Aahaars, Food Plazas, and Refreshment Rooms.
The statement mentioned that Indian Railways has implemented a catering policy with the primary objective of providing quality food to rail passengers. This policy involves unbundling catering services and establishing a clear distinction between food preparation and food distribution. Furthermore, the ministry has granted the Indian Railway Catering and Tourism Corporation (IRCTC) the flexibility to customize and decide the menu of catering services in trains. This allows for the inclusion of regional cuisine, seasonal delicacies, and food items based on the preferences of different groups of passengers. The introduction of the e-catering scheme on Indian railways has further enhanced the options available to passengers.
The statement also emphasized the availability of cashless transaction facilities on both mobile and static catering units. To ensure quality and service standards, third-party audits of catering services are conducted regularly.
Overall, the decision to upgrade 1,275 railway stations under the Amrit Bharat Station initiative reflects the Railway Ministry's commitment to improving the travel experience for passengers. By focusing on catering services, the ministry aims to provide quality food options, increase customization, and ensure convenient and efficient transactions.
Related Stories