Rajkot's Smart City faces issues of inefficient public transport
01 Mar 2023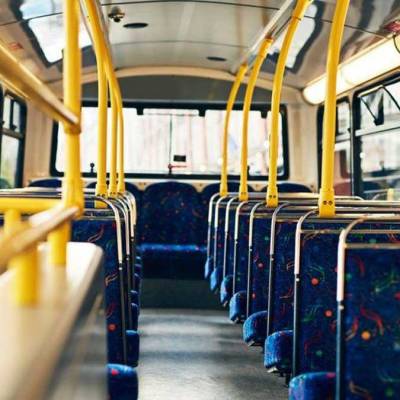 The business centre of Saurashtra is no stranger to deadly incidents and aggravating traffic jams.
With the merger of 10 neighbouring villages, the city, known for its highly regarded engineering products, has grown from 113 square kilometres to 161 square kilometres in the last ten years. Private automobile usage in the city has also substantially expanded, and the municipal corporation is developing a number of flyovers.
However the core of the envisioned Smart City, an efficient public transportation infrastructure, has been unable to keep up with the rate of urbanisation. Both the BRTS and the city bus service were introduced in 2012. However, no additional buses or routes have been created in the last ten years, forcing a significant portion of the population to use private vehicles.
While BRTS operates on an 11 kilometre route, city buses operate on 45 routes, making 870 trips. There are 90 municipal buses and 10 BRTS buses in service, however neither one goes to the areas of the combined villages that are currently developing. Since public transportation is treated with such disregard in Rajkot Rajpath Ltd, which operates the municipal buses, a transfer is seen as a punishment and a posting to a civic office. The number of buses is inadequate, even on the existing routes. Also, there is a lot of migration into the city from neighbouring districts, including a lot of students.
An estimated 10,000 individuals go everyday from other regions to the city for shopping and social work need a reliable city bus.
Parth Ganatra, vice-president of Rajkot Chamber of Commerce and Industry said, "Because of the poor public transport system, the number of vehicles is increasing on the roads. More buses and their linkages are the only solutions to traffic snarls."
Mahesh Shah, a city-based trader said, "Mostly students and senior citizens use bus services. In Rajkot, almost every household has three to four vehicles because every member going for job or business, study or shopping for daily essentials requires a vehicle."
Based on public demand, RRL, a special-purpose vehicle of RMC, has already identified 30 new potential routes. Yet, it is experiencing a serious resource shortage.
Alpana Mitra, general manager of RRL, responded to inquiries by saying, "We are replacing diesel buses with electric buses. We are planning to get 100 more CNG buses by August and add new routes once these arrive. We expect that this will improve public transport."
See also:
Critical road infra & redevelopment plans gets nod by Delhi L-G
Mobility groups demands government to allocate Rs. 29.5 bn to BMTC


Related Stories