Relaying 500 roads in Chennai in 15 days
01 Sep 2023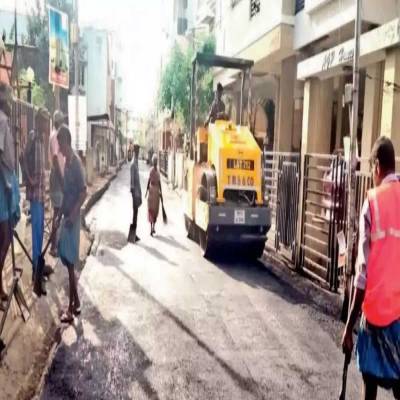 In preparation for the impending Northeast monsoon, the Greater Chennai Corporation (GCC) has embarked on an ambitious mission to rejuvenate 500 roads across the city by October 10. This initiative aims to provide relief to residents in expanded areas, including Manapakkam, Mugalivakkam, Ramapuram, Porur, and Madipakkam, which have been marred by craters, potholes, and road sink-ins.
Chief Engineer of GCC, S Rajendiran, revealed that significant progress has already been made, with nearly 100 roads having been re-laid since September 20. However, sporadic rainfall has posed challenges to road relaying efforts. Rajendiran explained, "We face challenges in transporting hot mix to the core city areas in the morning due to restrictions on heavy vehicles. Meanwhile, rainfall occurs at night. Hence, we are utilizing sunny days to rehabilitate up to 500 roads before the monsoon arrives."
In preparation for road repairs, the corporation has initiated a campaign, in collaboration with the police, to remove parked and abandoned vehicles from the designated areas. "We are covering up to 20 kilometers each day as part of this drive. Additionally, we are conducting patchwork on 713 crores worth of roads, which is slated for completion prior to the onset of the monsoon season," Rajendiran stated.
The concerted efforts by the GCC underscore the commitment to enhancing Chennai's infrastructure and ensuring the safety and convenience of its residents, particularly in the face of the approaching monsoon.