ReNew to acquire 99 MW L&T hydropower plant worth Rs 985 cr
01 Aug 2021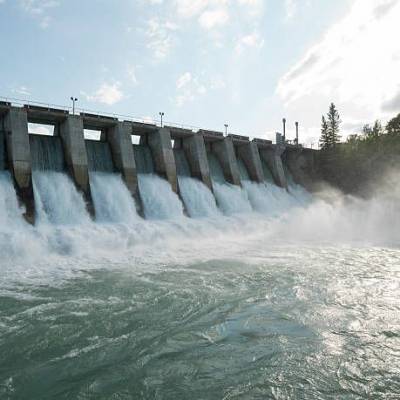 Larsen & Toubro (L&T) has announced plans to sell its 99 MW renewable power plant in Rudraprayag, Uttrakhand, to ReNew Power, marking the entry of the Sumit Singh-led company into hydropower.
Both the companies announced the signing of the binding agreement for the acquisition of the power plant.
ReNew Power has signed agreements for 260 MW and 330 MWp solar projects in Telangana. The overall value of the acquisition is nearly Rs 2,850 crore. The company also plans to merge with an American blank cheque company or a Special Purpose Acquisition Company (SPAC), which will bring Rs 380 to Rs 400 crore of Earnings Before Interest, Taxes, Depreciation and Amortization (EBITDA) on a yearly basis.
Singoli Bhatwari Hydroelectric Project (SBHEP) owned by L&T Uttaranchal Hydropower Ltd, would be given to ReNew from L&T Power Development Ltd. As a part of the acquisition, ReNew would add SBHEP's project operations team to its power team.
SBHEP has a significant capacity of two to three hours, which adds 200 MWh to 300 MWh hr of low-cost hydro storage to ReNew Power's portfolio, the company said.
Apart from the L&T project, ReNew Power has also won bids for peak power projects and round-the-clock (RTC) power projects, for which ReNew Power has signed a Power Purchase Agreement (PPA).
The transaction is subjected to completion of customary closing conditions, and the expected closing date is before 30 September 2021. The sale is considered to be Rs 985 crore. D K Sen, Director of L&T, told the media that the project is a significant step to unlock the valuable power development assets to streamline and allocate capital to create a long-term value for shareholders.
---
Also read: NHPC, BSHPC enter pact for 130.1 MW Dagmara HE project
Also read: Govt proposes to hive off central hydro projects
Related Stories