Researchers create tech to develop energy efficient walling materials
01 Sep 2021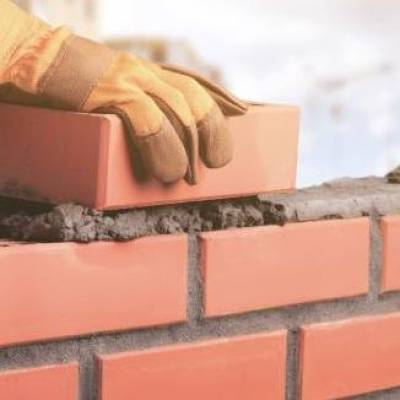 The Indian Institute of Science (IISc) has developed a technology that uses construction and demolition waste (CDW) and alkali-activated binders to produce energy-efficient walling materials.
These bricks are dubbed low-carbon (low-C) because they don't require high-temperature firing and don't contain high-energy materials such as Portland cement. The technology, according to researchers, will also solve disposal problems related to construction and demolition waste mitigation. The Department of Science and Technology (DST) provided funding for this project.
Prof BV Venkatarama Reddy, who led the team, said that with IISc's technical assistance, a start-up will be operational in six to nine months to manufacture low-C bricks and blocks.
DST highlighted out that traditional building envelopes are made up of masonry walls made up of burnt clay bricks, concrete blocks, hollow clay blocks, fly ash bricks, lightweight blocks, and other materials that use energy to manufacture, emit carbon or have embodied carbon, and consume mined raw material resources, resulting in unsustainable structures.
Furthermore, the construction industry generates a large amount of CDW about 70–100 mt per year. Two major issues must be addressed during the manufacturing of masonry units to promote sustainable construction—the conservation of mined raw material resources and the reduction of emissions. IISc scientists developed a technology for producing alkali-activated bricks or blocks using fly ash and furnace slag to achieve this goal, according to the DST.
Masonry units are made from high-energy or embodied carbon binders like Portland cement, or by firing them.
India consumes about 900 mt of bricks and blocks each year, according to the DST.
---
Also read: Bengal brick kilns to operate as non-mining entities: H K Dwivedi
Related Stories