Rithwik Projects to construct Sunni Dam Hydro Project of SJVN
01 Mar 2023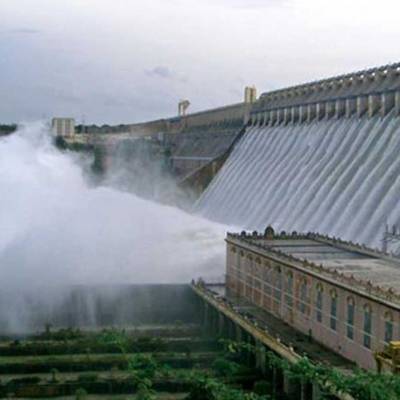 At Rs 10.98 billion, Rithwik Projects will construct the 382 MW Sunni Dam hydropower project for the government-run SJVN Ltd. According to an SJVN statement, the company signed the Contract Agreement for the engineering, procurement, and construction of the civil and hydro-mechanical works of the 382 MW Sunni Dam Hydro Power Project.
The letter of award for the civil and hydro mechanical works was released on January 14, 2023, according to Sharma's briefing. Following the fulfilment of all prerequisites, the contract agreement for the same has been signed.
Sharma emphasised that the project's different civil components are currently undergoing full-scale construction. Infrastructure is being built at full speed to allow for timely project execution, and significant contractors are being mobilised at the project site.
This project is expected to be finished in 58 months, or by November 2027.
SJVN's General Manager S K Bhargava and Rithwik Pvt. Ltd.'s Dy General Manager V Praveen signed the contract agreement. SJVN Limited's Director (Personnel) Geeta Kapur, Director (Finance) AK Singh, Director (Electrical) Sushil Sharma, and senior SJVN & Rithwik Pvt. Ltd. officials were also present.
The 382 MW Sunni Dam Project is a run-of-the-river project on the Satluj River in Himachal Pradesh's districts of Shimla and Mandi. The project will generate 1382 million units per year at a levelized tariff of Rs. 3.90 per unit and will reduce carbon emissions by 1.1 million tons per year.
After commissioning, the government of Himachal Pradesh will receive 13 percent of the electricity generated for free, with the remaining 1 percent going to the Local Area Development Fund. This free power translates into Rs 28.3 billion in benefits to Himachal Pradesh over the project's 40-year life cycle. The project's development will result in the creation of community assets and the development of infrastructure. Around 4000 people will be employed directly or indirectly as a result of project construction activities. This will contribute to the overall socioeconomic development of Himachal Pradesh.
See also:
Cabinet approves NHPC's investment in India's largest hydro project
Power Min informs 39 hydro projects being implemented, 9 stalled


Related Stories