RLDA to take up redevelopment of 40 railway stations by 2021-22
01 Sep 2021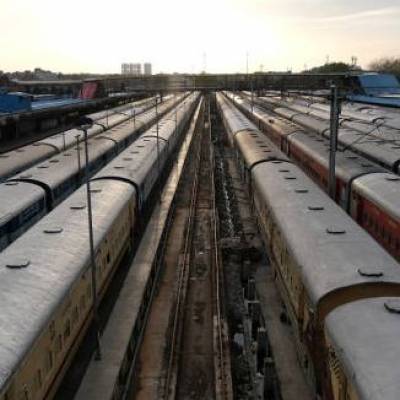 As many as 40 railway stations are targeted to be taken up for redevelopment purposes in 2021-22, and another 120 stations in 2022-23, Ved Parkash Dudeja, Vice Chairman, Rail Land Development Authority (RLDA), told the media.
National monetisation pipeline of the Rs 6,00,000 crore introduced by the centre involves 400 stations; the place funding of Rs 76,000 crore is expected, said Dudeja.
The Ministry of Railways, RLDA, and Indian Railway Stations Development Corporation (IRSDC) held a session with various stakeholders about the model concession agreement (MCA) finalisation for station development using the public-private partnership (PPP) model.
The concerns of various stakeholders need to be addressed, to make the program a success. To have a smooth execution of this program, the ministry has shared the draft MCA and held this webinar for effective participation of the stakeholders in the process, said Dudeja.
Those who attended the webinar involved Bharti Realty Limited, I-Squared capital, Anchorage Infrastructure Investments Holdings Limited, Brookfield Global Asset Management, Adani Infra, and many more.
For the redevelopment of railway stations, private corporations bidding will get compensation if the railways delay the cost of station extension charge by higher than every week.
The Ministry of Railways has given a draft guideline for the builders chosen for the railway station redevelopment, the place the builders may even supply rebate in case the railway makes the price within three days of the deadline.
---
Also read: RLDA to redevelop 49 more railway stations as part of the Smart Cities project
Related Stories