Rosha unveils the elegant Lior lamp collection
01 Sep 2023
Long Read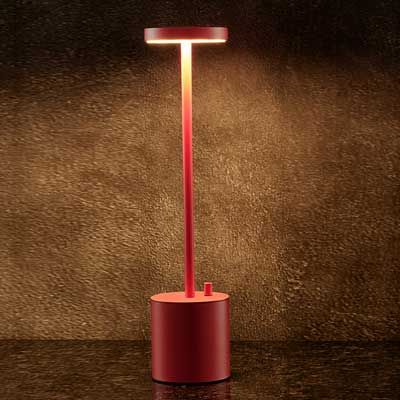 Rosha India is a new-age lighting solutions brand, with a range of new-age, contemporary products that bring in the perfect blend of artful designs, elegance, - innovation, and functionality. The modern Indian brand, that has gathered momentum in 2022, with its unique offerings, has started this year with a bang. Rosha India brings in the minimalist cordless luxury table lamp collection - 'Lior', these are designed for those who seek not only efficiency and durability in their lighting solutions but also a touch of distinctive quirk and beauty.
Rosha, a leading luxury lighting brand, proudly introduces its innovative lamp to elevate every space, designed to revolutionise the way to illuminate spaces. 'Lior' lamps are available in five colour options to match the interior and enhance the look of the room.
In an age where compromise is no longer necessary when it comes to interior lighting, Rosha Lamps emerges as the ultimate solution. These lamps provide not just illumination but also a warm, inviting ambiance that's perfect for relaxation.
Rosha lamps are not just ordinary lighting fixtures; they are a harmonious fusion of form and function. Crafted with a stainless-steel body, these lamps exude durability and contemporary elegance. Available in three convenient sizes - 7 inches, 10 inches, and 13 inches - they cater to various spaces and preferences. The unique feature is their user-friendly design, featuring an axial knob for seamless light dimming, allowing to create the perfect ambiance for any occasion. With the warm white light option, Rosha lamps effortlessly transform your surroundings into a cozy and soothing haven. And, when it comes to reliability, these lamps shine bright with a remarkable 12-hour battery backup, ensuring space remains illuminated even during power outages. 
Rosha is your one-stop destination for timeless designs and high-end lamps that perfectly embody the essence of luxury and elegance. They offer a wide range of lamps that are battery operated and curated with lightweight materials, aluminium alloy, clear crystal and steel, making them durable and stylish. Their designs evolve from a deep understanding of their client's requirements, the kind of spaces they inhabit, and their need to express themselves with modern aesthetics. As a result, Rosha lamps embody excellent designs and quality, allowing you to evoke emotions through light. 
Availability: Address: S-48 Rajouri Garden, New Delhi – 110027
Phone: +91 99538 00690
Related Stories