RUMSL invites bids for 300 MW floating solar projects
01 Jul 2022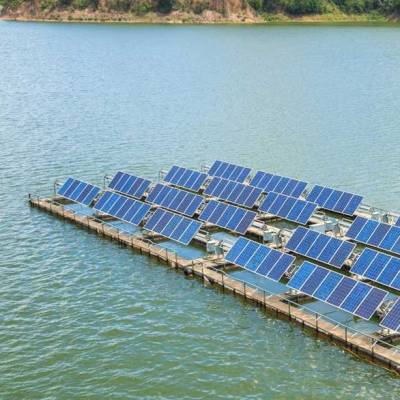 Rewa Ultra Mega Solar (RUMSL) has invited bids to develop 300 MW of floating solar projects (3×100 MW, Phase-II) at the Omkareshwar reservoir in Madhya Pradesh.
RUMSL is a joint venture between the Solar Energy Corporation of India and Madhya Pradesh Urja Vikas Nigam. The last date to submit the bids is September 26, 2022. Bids will be opened the following day.
RUMSL has decided to develop the Omkareshwar floating solar park as six independent units (each unit of 100 MW) of floating grid-connected solar power projects.
The 600 MW capacity is being developed in two phases (Phase I and Phase II), each comprising 3×100 MW units of floating solar projects. This request for proposal (RfP) is for the development of Phase II (3×100 MW) comprising Units A, B, and C. The capacity allocated for each unit is 100 MW.
The minimum quantity a bidder can quote in each category is 90 MW. Bidders should furnish bid security for Rs 90 million ($1.13 million) if it is seeking qualification for one unit. They should submit Rs 180 million ($2.25 million) if they seek qualifications for more than one unit.
Related Stories