Sarbananda Sonowal: 41mt coal to move via inland waterways in FY24
01 Jul 2023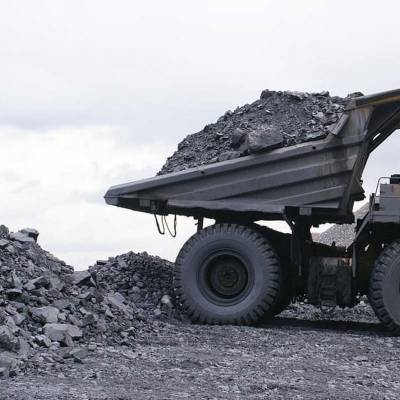 The Ministry of Ports, Shipping, and Waterways (MoPSW) revealed that it was working on increasing coal supplies through the inland waterways network. Union Minister of Shipping and Waterways, Sarbananda Sonowal, informed that they were aiming to transport 41.06 million tonnes (mt) of coal in the current fiscal year, which is a 17 percent increase compared to the 35.19 mt moved in FY23.
According to the Ministry's records, coal transportation through waterways has experienced a compounded annual growth rate of 16.71% since 2019. In FY19, the inland waterways transported 18.96 mt of coal, which rose to 21.75 mt in FY20, 24.06 mt in FY21, and further to 30.61 mt in FY22. Sonowal stated, "The total cargo handled through the inland waterways network has increased from 16 mt in 2014 to over 130 mt in the last five years (cumulative), with coal accounting for the majority. Our target is to increase cargo handling to 200 mt by 2030 and expand the inland waterways network."
He also mentioned ongoing discussions with various ministries regarding the transport of coal, LPG movement with the Petroleum Ministry, and the movement of food grains with the Food Corporation of India.
Sonowal highlighted that out of more than 400 river networks in the country, only five have been developed into National Waterways. However, after a techno-economic feasibility study conducted by a committee of the Ports Ministry, it was determined that 111 of these river systems could be developed into National Waterways, with 26 of them being navigable.
The current focus lies on the development of National Waterways 5 along the Brahmani-Mahanadi route, which passes through West Bengal and Odisha.
There are three routes within National Waterways 5: the East Coast Canal and Matai River covering 256 km, the Brahmani, Kharsua, and Dhamra rivers covering 265 km, and the Mahanadi delta rivers (including the Hansua river, Nunanala, Gobrinala, Kharnasi river, and Mahanadi river) covering 67 km.
Also read:
India's Kattupalli Shipyard Becomes US Master Shipyard
Talks with more interested bidders for Great Nicobar port


Related Stories