Saudi Arabia's economy crosses the trillion-dollar mark
01 Sep 2023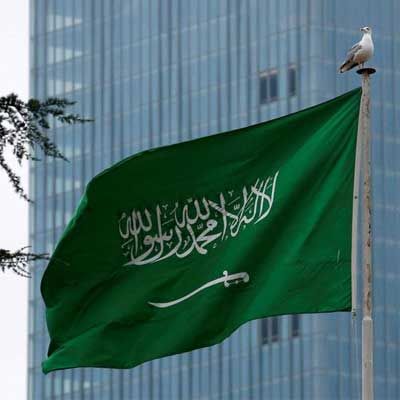 Saudi Arabia has achieved a significant economic milestone by surpassing a Gross Domestic Product (GDP) of SR4.155 trillion ($1 trillion) for the first time, ahead of its 2025 target, according to a report released by the Federation of Saudi Chambers on the occasion of the Kingdom's 93rd National Day.
The report, as conveyed by the official Saudi Press Agency (SPA), revealed that the Saudi economy experienced an impressive growth rate of 8.7 percent, outperforming all other G20 member states. This remarkable growth was primarily attributed to increased production capabilities, resulting in an impressive 81.2 percent self-sufficiency rate and a substantial 27.3 percent investment rate, signifying the percentage of output dedicated to investments. These factors not only bolstered confidence in the national economy but also solidified the Saudi riyal as a stable store of value, evident in the surge of local currency deposits from 66.5 percent in 2021 to 67.7 percent in 2022.
The private sector played a pivotal role in this economic achievement, contributing SR1.634 trillion to the GDP, constituting 41 percent of the total GDP, and experiencing a commendable growth rate of 5.3 percent. Non-governmental investments experienced remarkable growth, reaching SR907.5 billion, marking a substantial 32.6 percent growth rate and contributing significantly, at 87.3 percent, to the overall fixed investments.
Additionally, the workforce within the private sector witnessed substantial expansion, growing from 8.084 million in 2021 to 9.422 million in 2022, reflecting an impressive growth rate of 16.6 percent, as outlined in the report.
This achievement underscores Saudi Arabia's economic prowess and its commitment to fostering growth and diversification, positioning the Kingdom as a prominent player on the global economic stage. The achievement of the $1 trillion GDP milestone ahead of schedule is a testament to the nation's economic resilience and vision for a prosperous future.