SBI Awarded Agra Metro's Automatic Fare Collection Contract on PPP
01 Jun 2023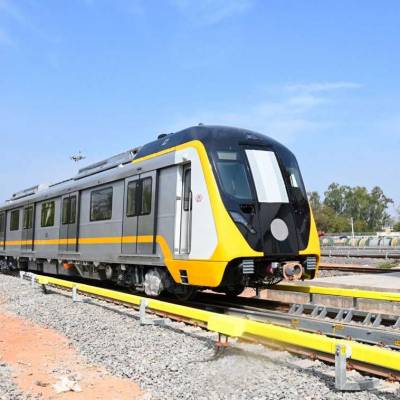 The State Bank of India (SBI) won the Automatic Fare Collection (AFC) contract AGAFC-01 for the 29.40 km Agra Metro Phase 1 project in mid-May.
This systems contract by Uttar Pradesh Metro Rail Corporation (UPMRC) is the final major systems contract that needed to be finalized before commercial operations on Agra Metro's Priority Corridor connecting Jama Masjid Station to Taj East Gate Station could begin.
The contract will be performed under the PPP (public-private partnership) model, with SBI responsible for the end-to-end design, production, supply, installation, testing, and commissioning. An open loop EMV (RuPay/Master/Visa) NCMC card-based AFC system and QR code-based ticketing are used, with each device linked to a centralized back-office AFC system.
This is a renewal bid. When the first round of the tendering process finished in December 2022, UPMRC had received no offers despite inviting contracts in July 2022. Shortly later, a new tender notice with a 1050-day work term was published. When technical bids were opened in March 2023, SBI was the only bidder.
According to the provisions of the agreement, SBI would provide UPMRC a royalty of Rs. 15 lakh every year for ten years. Following the completion of Phase 1 of the Agra Metro project, Year 1 will begin and last for 365 days. On the last day of each of these years, payment would be required. SBI will be eligible for 4% of the money collected from fare boxes and other sources.
Related Stories