SHFL and IFC collaborate for affordable green homes
01 Aug 2023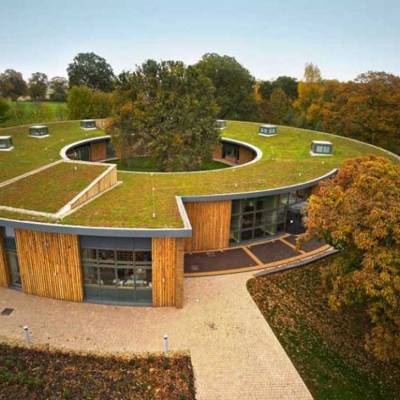 Shriram Housing Finance Limited (SHFL) has partnered with the International Finance Corporation (IFC), a World Bank member, to introduce an affordable green housing lending product for self-constructed homes.
This initiative will leverage IFC's expertise in design efficiency through the EDGE (Excellence in Design for Greater Efficiencies) certification tool. The project will also incorporate IFC's impact monitoring tool (CAFI) for reporting on green affordable housing.
IFC will offer training and capacity building for SHFL teams in utilising the EDGE software, standards, and certification system. This training will aid SHFL in promoting the construction of environmentally friendly, green self-built houses among potential customers. Additionally, the partnership will help assess green components in constructed units for certification.
Ravi Subramanian, Managing Director & CEO of SHFL, emphasised the significance of partnering with IFC for affordable green home financing. He stated their commitment to constructing affordable green homes that align with energy efficiency principles.
Through the EDGE certification, SHFL intends to identify homes that achieve at least a 20% reduction in energy, water and embodied energy materials. With IFC's support, SHFL will guide homeowners in the affordable housing sector towards constructing environmentally sustainable properties.
Wendy Werner, India's Country Head at IFC, highlighted the aim of accelerating the adoption of green building designs, promoting cost savings, improved living standards, and alignment with India's commitments under the Paris Agreement.
The partnership is backed by the European Union (EU) through the Accelerating Climate-Smart and Inclusive Infrastructure in South Asia (ACSIIS) program, which supports climate-smart, sustainable infrastructure investments in India.
Seppo Nurmi, Chargé d'Affaires a.i., Delegation of the European Union to India, pointed out that India's urban development offers an opportunity to adopt circular economy principles in affordable green housing, addressing the housing shortage.
SHFL operates across 130 branches in India, with over 65,000 customers and a team of 2,500 employees. The partnership will train SHFL's team to advise potential customers on the benefits of green housing and increase the number of certified greenhouses in their portfolio.
Related Stories