Shyam Metalics eyes $1 bn in revenue from stainless steel business
01 Mar 2023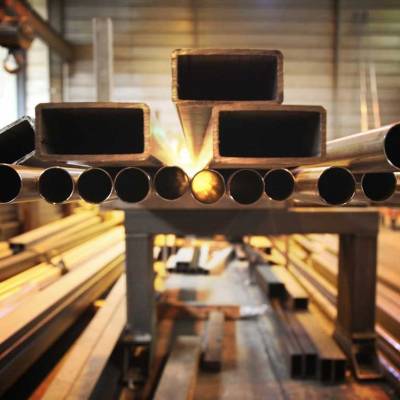 Shyam Metalics and Energy expects to generate $1 billion in revenue from the stainless steel business after acquiring Mittal Corp via the corporate insolvency resolution process (CIRP).
Brij Bhushan Agarwal, vice chairman and managing director of Shyam Metalics, stated that Mittal Corp would invest Rs 2,000 crore in new products and value addition. He expects to generate $1 billion in revenue over the next five years.
By acquiring Mittal Corp., the company enters the special steel segment. Mittal Corp's committee of creditors (CoC) approved the resolution plan last month, and a letter of intent was issued in the name of its subsidiary, Shyam Sel and Power. This was subject to confirmation from the National Company Law Tribunal (NCLT). The total cost of acquisition and upgradation is understood to be about Rs 450 crore.
Agarwal is placing a large bet on stainless steel, anticipating demand from the Indian Railways and infrastructure sectors. "We also see strong demand from the defence sector," he added.
In stainless steel, the emphasis would not be on nickel-intensive products. "We would look at products where the nickel percentage is no more than 2-3%," he said, adding that Shyam Metalics supplied the majority of the other key ingredients.
Shyam Metalics' consolidated net sales were Rs 10,393.96 crore in FY22. The company's product portfolio includes pellets, sponge iron, billets, and value-added end-products such as TMT bars, wire rods, and structural.
The product portfolio is being expanded as the company prepares to invest Rs 10,000 crore in the metals business over the next 5-6 years. Ductile iron, which is used in a wide range of industrial applications, and roofing sheets for buildings would be significant revenue streams in the future.
Shyam Metalics acquired Ramsarup Industries last year, and Agarwal stated that the company would invest approximately Rs 1,000 crore in capex there in the first phase. "We are rebuilding the plant and developing ductile iron business, which will be operational in 2025-2026," he explained.
He also said that Rs 3,400-4,000 crore revenue was expected from roofing sheets in the next 3-4 years. Of the Rs 10,000 crore planned, about Rs 2,500 crore had already been invested.
Also Read
Dharwad to get Rs 50 billion development push by PM Narendra Modi
Power ministry group recommends real-time grid monitoring

Related Stories