SJVN Green Energy invites bids for solar projects in Nawashahar
01 May 2023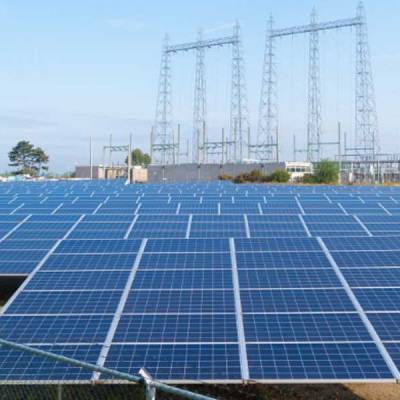 SJVN Green Energy, a wholly-owned subsidiary of SJVN, is seeking bids for the production and supply of 140.4 MWp of solar modules for the Pojewal and Rurki Chandpur solar power projects located in Nawashahar, Punjab.
The deadline for submitting bids is June 13, 2023, with the bid opening taking place on the same day. The selected bidder must deliver the modules within four months of receiving the work order.
Interested bidders are required to provide an earnest money deposit (EMD) based on the quoted module capacity. The EMD amounts for different capacities are as follows:
- Rs 11.8 million ($142,457) for 23.4 MWp
- Rs 23.6 million ($284,915) for 46.8 MWp
- Rs 35.5 million ($428,580) for 70.2 MWp
- Rs 47.3 million ($571,038) for 93.6 MWp
- Rs 59 million ($712,289) for 117 MWp
- Rs 70.7 million ($853,539) for 140.4 MWp

Micro and small enterprises that meet the eligibility criteria will receive the bid documents free of cost and will be exempted from paying the earnest money deposit.
Bidders will be allocated a minimum capacity of 23.4 MWp, and the allocation will be in multiples of 23.4 MWp. The maximum capacity that can be allocated to a single bidder is 140.4 MWp.
To qualify for the bidding process, bidders must have a track record of manufacturing and supplying a minimum of 30 MWp of modules in the past seven years, with at least one supply order being for a project of at least 10 MW. Additionally, bidders must demonstrate an average annual turnover of Rs 8.5 million ($102,625)/ MW of quoted capacity over the last three years. Their net worth must be positive in the immediately preceding year and in any two out of the three preceding years.
Furthermore, it is mandatory for the modules to be sourced from the approved list of models and manufacturers issued by the Ministry of New and Renewable Energy.
In December of the previous year, SJVN Green Energy had invited bids to commission a 100 MW grid-connected solar power project in Goliwada, Gujarat.
Also Read
L&T bags Rs 2,500 crore worth of power contracts
GMADA launches Green Drive for Horticultural Development in IT City


Related Stories