Smart visual docking system: From Kolkata to other airports in India
01 May 2023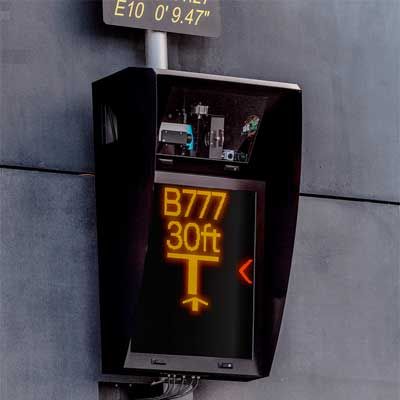 A Smart Visual Docking Guidance System (SVDGS) developed by an indigenous start-up has been successfully certified and accepted by the Airports Authority of India (AAI). This breakthrough technology aims to assist pilots during the docking process, enhancing safety and precision when maneuvering aircraft into parking positions at airports. Following successful trials at Kolkata airport, the system is now set to be introduced at other airports across the country, including Amritsar, Srinagar, and Hyderabad, to evaluate its performance under low-visibility conditions.
Developed by Inxee Systems Pvt Ltd under the AAI's Innovate for Airports initiative, the SVDGS employs advanced sensors, cameras, and AI-based algorithms to provide real-time guidance and feedback to pilots, increasing their situational awareness and reducing the possibility of errors.
Furthermore, the system can detect obstacles and instruct pilots to make emergency stops to prevent collisions with ground vehicles or other obstacles. With the potential to reduce taxiway congestion and expedite the docking process, the SVDGS offers significant benefits for airport operations.
The successful deployment of this system at Kolkata airport, catering to various aircraft types, marks a significant milestone in transforming India into a global manufacturing hub for electronic aviation products.
Related Stories