Solar Rooftop Scheme empowers 3,026 Maharashtra housing societies
01 Jun 2023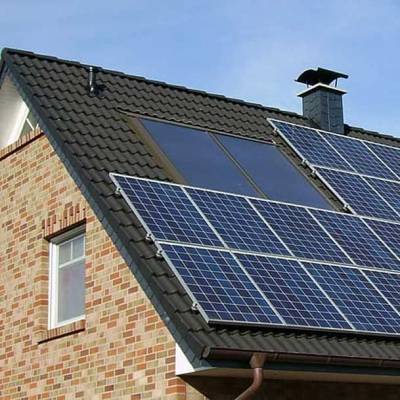 The solar rooftop scheme implemented by the state has been instrumental in assisting 3,026 housing societies throughout Maharashtra in generating 52 MW of electricity for the grid. This initiative has resulted in significant savings for these societies in terms of their electricity bills.
Vijay Singhal, the managing director of MSEDCL, urged more housing societies to adopt rooftop solar power generation projects. He emphasized that the electricity produced from these projects is utilised to operate lifts, water pumps, and lighting systems in staircases and parking areas.
Singhal explained that any surplus power generated by the rooftop solar projects is transferred to the grid and recorded through net metering. In exchange for the electricity supplied to the grid, MSEDCL provides a reduction in the monthly electricity bill for the housing society.
As an illustration, he mentioned a housing society in Thane that installed a 90-kilowatt solar power plant, resulting in a reduction of their electricity bill from Rs 1.5 lakh to Rs 71,000. Similarly, another housing society witnessed a decrease in its power bill from Rs 1.48 lakh to Rs 66,000 after installing an 80-kilowatt solar power plant.
Singhal added, "MSEDCL facilitates the installation of rooftop solar power plants in housing societies." Interested parties can find comprehensive information about this program on the MSEDCL website, where an online application facility is also available.
Furthermore, housing societies are eligible for a 20 per cent subsidy on rooftop solar power generation projects with a capacity of up to 500 KW.
Also Read
Kerala Invites Bids for 2.7 MW Solar Power Projects
IEA report says green energy investments surpass fossil fuels by 70%


Related Stories