Spectacular Glass Skywalk enhances Lonavala Tourism
01 Sep 2023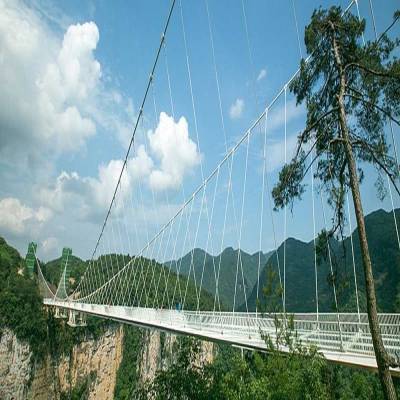 Lonavala, a picturesque hill station in Maharashtra, has added a captivating attraction to its tourism repertoire with the inauguration of a stunning Glass Skywalk. Located at the iconic Tiger Point and Lion Point, this architectural marvel offers visitors a thrilling experience while showcasing the region's natural beauty.
The Glass Skywalk project aims to boost tourism and provide adventure enthusiasts with an unforgettable experience.
The Glass Skywalk allows tourists to walk on a transparent glass platform suspended in mid-air, providing breathtaking panoramic views of the Western Ghats and the lush green valleys below. This engineering marvel promises an adrenaline rush and a unique perspective of Lonavala's pristine landscapes.
Tourists can now enjoy a bird's-eye view of the Sahyadri mountain range, which comes alive with vibrant hues during the monsoon season. The Glass Skywalk is expected to become a must-visit attraction, drawing tourists from across the country and beyond. It not only adds a touch of adventure to Lonavala's tourism offerings but also showcases the region's commitment to innovation and eco-friendly tourism.