Square Yards unveils Real Estate Metaverse
01 Jan 2023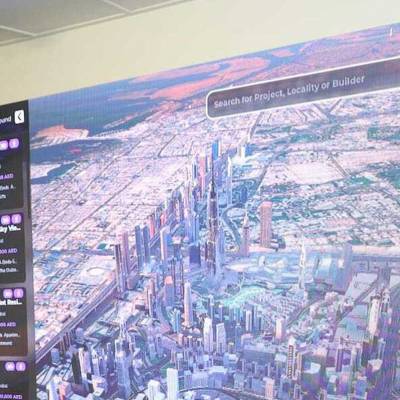 Square Yards, India's largest proptech platform has announced the launch of its Real Estate Metaverse, a fully immersive and interactive real world like environment that allows users to explore real estate on a digital twin of an entire city, visualise the neighbourhoods in a 3D built environment and walk in as an avatar interacting within a collaborative marketplace.
Square Yards has been granted multiple global patents on immersive, virtual & collaborative experiences in real estate, and it is working with global real estate developers to bring their project twins on its metaverse.
The launch event, organised in Mumbai on 20th Jan evening, was full of industry discourse on potential tech disruption for the sector with 150+ attendees ranging from founders & CXOs of large real estate developers and private equity investment professionals. The company also hosted a panel discussion on "Metaverse & Digital Revolution of Real Estate" moderated by Manisha Natarajan, anchor & consulting editor, NDTV and featured industry leaders, who discussed the emerging role & challenges of digital adoption in Real Estate. The elite panellists who presented their viewpoint included Dr. Niranjan Hiranandani, Founder & MD at Hiranandani Group, Aditya Virwani, Chief Operating Officer at Embassy Group, Vipul Roongta, Managing Director & CEO at HDFC Capital, Dhaval Ajmera, Director at Ajmera Realty, Nayan Shah, CEO & MD at Mayfair Housing and Tanuj Shori, Founder & CEO at Square Yards. Most of the panellists agreed on the huge impact that a technology like metaverse can create on the real estate industry with the opportunities it presents for innovation and growth.
The launch event also featured a host of demos of the Square Yards' Metaverse, showcasing its features and capabilities, including future of search and discovery platforms with avatars exploring properties in a digital twin of a city, mixed reality experiences with Microsoft HoloLens, immersive virtual reality experiences of home interiors and data intelligence tools with advanced visualisation & analytics to bring transparency in the Indian real estate industry. The event itself was a unique peek into the future of technology in the real estate sector where the attendees had the opportunity to experience the platforms firsthand and see how immersive experience will shape the consumer experiences.
"We are very excited about the potential of Metaverse," said Tanuj Shori, Founder & CEO, Square Yards. "We believe that our interactive digital twins of the cities will transform the way consumers interact and transact for their real estate needs, and we have penetrated global markets such as Dubai, Canada and Neom in a short span of time with our patented digital twin tech."
Square Yards' metaverse for the city of Dubai will be freely available for consumers in Q2, CY 2023 followed by top cities in India like Mumbai, Bangalore & Delhi-NCR.
Related Stories