Srinagar set to transform into smart city by June 2024
01 Jun 2023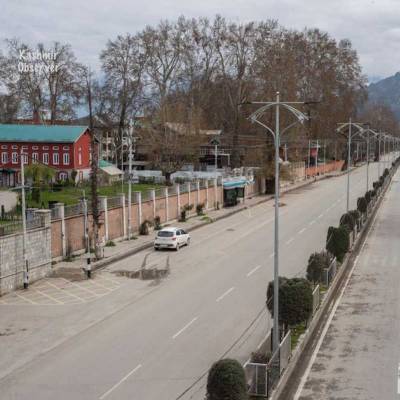 It was announced that Srinagar city would be transformed into a smart city by June 2024. A total of 125 projects, amounting to Rs 9.3 billion, had been approved under the Smart City Mission by the Ministry of Housing and Urban Affairs.
According to Athar Amir Khan, CEO of Srinagar Smart City (SSCL) and Srinagar Municipal Commissioner, out of the 125 projects, 56 projects worth Rs 3.2 billion had already been completed, while the remaining 69 projects were still in progress. Some projects had reached 80-90% completion, while others were still in the early stages. Khan stated, "Most of the projects will be finished by the end of this year, around December. Approximately 16 ongoing projects will be completed by June 2024." He also added, "Once the smart city projects are completed, we expect to witness a significant transformation in Srinagar city. We are currently developing an unprecedented 'walking infrastructure' spanning approximately 80 km, consisting of footpaths and pedestrian lanes throughout the city."
Under the smart city mission, the projects encompassed eight themes, including Jhelum Water Front Development and Water Transport, Urban Mobility Street and Intersection Development, City Beautification and Urban Art, Heritage Conservation and Downtown Renewal, Central Business District Upgradation, Dal Lake Front Conservation, Shalimar Canal Project, Integrated Command and Control Centre HMT, 175 km Srinagar Fibre Optic Internet System, Intelligent Traffic Management System, and Green Srinagar. Khan emphasised that all the projects were interconnected and integrated to facilitate the complete transformation of Srinagar city.
Khan further revealed that the Polo View Market had become Srinagar's first fully pedestrianised and wire-free market. The market boasted universal access, separate underground sewerage and drainage networks, underground electricity and communication lines, improved building facades, and public convenience facilities.
The smart city officials were currently engaged in a comprehensive overhaul of the entire city. Once the project was completed, Srinagar was expected to emerge as an enchanting tourist destination for visitors from all over the country.
Khan mentioned that apart from the Polo View Market, numerous other locations in Srinagar had undergone significant renovations. "The Lal Chowk area is undergoing renovations as well. We have planned a complete makeover of the Lal Chowk precinct, Ghantaghar, Residency Road, and Mecca Market. With a budget of Rs 270 million, we will completely revamp the area. The renovation work is scheduled to be finished by mid-July this year," Khan stated.
He further expressed that the city had become cleaner, more organised, and easier to navigate, making it an ideal place to live, work, and visit.
The transformation of the Polo View Market was just one example of the remarkable progress taking place in Srinagar. With the Smart City project in full swing, there were undoubtedly many more exciting developments on the horizon.
Also read:
Srinagar Smart City Mission makes progress
Government grants extension to Kochi's smart city project


Related Stories