Srinagar Smart City initiatives foster tech-driven progress
01 Aug 2023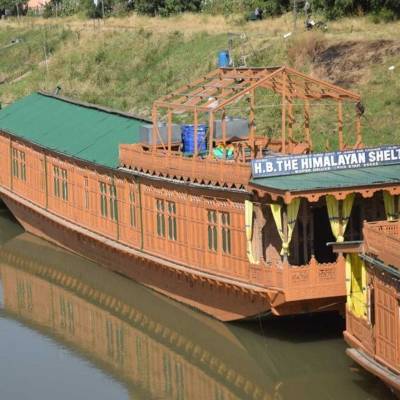 Launched a variety of initiatives within the Srinagar Smart City framework, aimed at bolstering essential urban infrastructure, integrating advanced technological tools to promote a clean and sustainable environment, and implementing IT-based solutions to effectively address challenges and ensure a high quality of life for citizens.
Implemented a Real-time Water Quality Monitoring System for River Jhelum and Dal Lake, alongside Real-time Noise Monitoring stations and systems for the city of Srinagar. Additionally, integrated solid waste management and a door-to-door collection monitoring system have been introduced, significantly enhancing smart city management.
The utilisation of technology-driven platforms like the My Srinagar Portal and App, along with initiatives such as the "SMC Srinagar New Web Portal" and "My City My Ideas," is set to enhance service quality while fostering closer interaction between citizens and the city administration.
A strategic focus on new technology and digital transformation is driving the creation of a smart grid system in Srinagar. This system aims to effectively tackle the challenges posed by climate change, connect all key infrastructures, and offer innovative solutions to enhance coordination across services.
At the heart of all these smart city endeavours lies the goal of elevating the city's liveability quotient and ensuring sustainable and inclusive development. The newly inaugurated Srinagar Data Network project is set to transform the city into a connected hub, paving the way for smart governance that prioritises the well-being of its residents.
Putting an end to the practice of classifying terrorists is imperative. A unified stance against terrorism is necessary, devoid of any double standards. Those attempting to create divisions are adversaries of peace and progress. It is crucial to isolate such individuals, recognising them as the most significant threats to both peace and societal growth, as conveyed by the official Twitter account of The Office of the Lieutenant Governor of Jammu and Kashmir.
Related Stories