Srinagar Smart City sets record for highest project completion
01 Jun 2023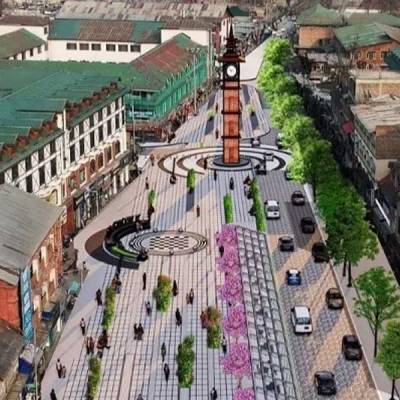 Srinagar Smart City has achieved a remarkable milestone, surpassing all other smart cities in the country in terms of project completion. Athar Aamir Khan, the CEO of Srinagar Smart City (SSCL), announced that 55 projects have been successfully finished, while work is currently underway on 70 projects.
Khan revealed that a total of 125 projects are slated for execution as part of the smart city initiative. Out of these, 55 have already been completed, and efforts are being made to complete 70 more projects by December of this year. The remaining 20 projects are expected to be finalized by June 2024.
Expressing his satisfaction, Khan highlighted that Srinagar has witnessed the swiftest execution of smart city projects, outperforming other cities across the country in terms of project completion.
One notable achievement is the nearing completion of the Raj Bagh Jhelum Riverfront, which has become a favoured spot for morning walkers and passers-by. People from various parts of Kashmir are also visiting to admire the beauty of the Jhelum riverbanks and the surrounding road.
Regarding drainage systems, Khan emphasised the focus on establishing a proper infrastructure under the Srinagar Smart City Project. Separate channels have been created for rainwater and sewage, ensuring that rainwater flows directly into the rivers while sewage is directed to treatment plants.
Khan expressed optimism that the pace of work will accelerate even further after the conclusion of the G-20 event in Srinagar.
The completion of notable projects such as Polo View, J&K's first wire-free and exclusively pedestrian market, and the Jhelum Riverfront, has garnered significant attention. These projects were inaugurated by Lieutenant Governor Manoj Sinha in anticipation of the G-20 event. During their visit, G-20 delegates also spent over half an hour exploring the renovated Polo View market.
It is worth mentioning that the Smart City Mission, launched by the Ministry of Urban Development (MoUD) Gol, aimed to select 100 cities for urban renewal and retrofitting. The objective was to promote cities that prioritize core infrastructure, improve citizens' quality of life, and implement intelligent solutions to enhance services and infrastructure. The Srinagar Smart City project received approval in the third round of challenges held in April 2017.
Also Read
Nashik Smart City Corporation Extends June Deadline for 171 projects
Smart City Mission faces delays in 7 cities


Related Stories