State Govt Gets Rs 32.2 Cr for Bullet Train Project on Forest Land
01 Sep 2023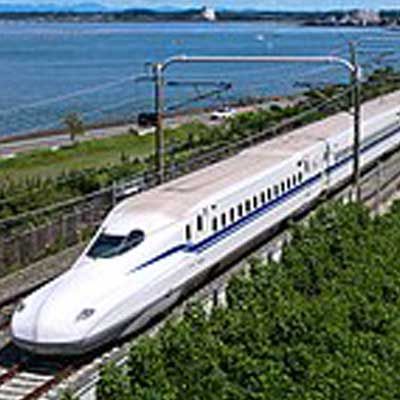 The state government has successfully secured Rs 32.2 crore for the acquisition of 129.71 hectares of forest land for the ambitious bullet train project. This development comes as a major step towards the progress of the high-speed rail venture.
As part of the bullet train project, the state government had been in talks with the concerned authorities regarding the acquisition of forest land. The project aims to connect Mumbai and Ahmedabad with an ultra-modern rail network that can transport passengers at high speeds.
The acquisition of 129.71 hectares of forest land is a crucial aspect of the bullet train project as it paves the way for the construction and implementation of the rail infrastructure. The funds secured by the state government will be utilized to compensate for the loss of forest land and ensure proper rehabilitation measures for affected communities.
The successful acquisition of the forest land signifies a significant milestone in the progress of the bullet train project. It demonstrates the state government's commitment to modernize and enhance the country's transportation infrastructure.
With the bullet train project, commuters between Mumbai and Ahmedabad can experience a travel time reduction from several hours to just a few minutes. This development will not only enhance connectivity but also boost economic growth and strengthen bilateral relations between the two states.
The bullet train project has received widespread attention and has been lauded for its potential to revolutionize train travel in India. The ultra-modern rail network will include state-of-the-art features, ensuring a comfortable and efficient travel experience for passengers.
While the acquisition of forest land is a significant step forward, it is important to note that the state government is also working diligently to ensure proper environmental safeguards. The project envisions sustainable development practices, with adequate measures in place to minimize any adverse impacts on the surrounding ecology.
In conclusion, the state government's successful acquisition of 129.71 hectares of forest land for the bullet train project is a positive development that highlights the progress being made towards the realization of this ambitious venture. With the necessary funds in place, the project can move forward, bringing forth a new era of high-speed rail connectivity and economic growth for the region.
Related Stories