Supertech to raise funds from OakTree for unfinished projects
01 May 2023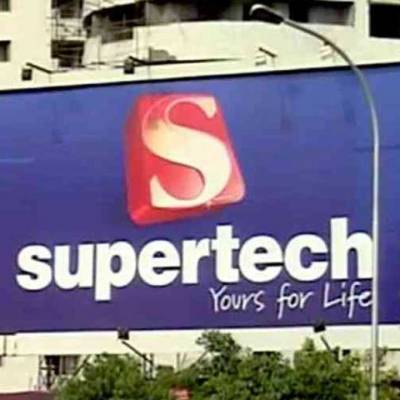 According to Mohit Arora, the Managing Director of realty developer Supertech, the company plans to secure Rs 12-16 billion from OakTree financial in order to finish their unfinished projects. Arora stated that the Supreme Court has chosen not to interfere with NCLAT's order from June 2022, which allowed Supertech's promoters to receive funds on a priority basis and complete their projects. The NCLAT also requested that the COC not be formed and that the IBC bidding process not be continued. With the priority fund from OakTree financial, Supertech plans to complete all their projects within the next two years and fulfill their commitments to homebuyers, bankers, lending institutions, and land authorities, according to Arora.
Supertech had submitted a plan to raise funds to the NCLAT, but it was unable to do so after some lenders approached the Supreme Court. However, with the most recent ruling, the developer will return to the NCLAT.
The NCLAT had granted permission for the construction of Supertech's Eco Village-II project and other projects, despite the fact that the NCLT had previously ordered the CoC to take over Supertech Ltd, which has many ongoing projects in the National Capital Region (NCR). Homebuyers had requested intervention from the NCLAT after the NCLT's order.
The NCLAT ruled that the CoC should only oversee one project and that the remaining projects should be built under the supervision of the insolvency resolution professional (IRP).
Supertech had defaulted on a payment of Rs 4.31 billion to a consortium of banks, which had led to legal proceedings against them.
The NCLAT ruling provided relief to homebuyers as about 7,000 owners from various associations had requested that the appellate body immediately intervene and allow Supertech's promoters to continue construction to meet delivery timelines.
According to the initial petition, Supertech had received a credit facility of Rs 3.50 billion from a consortium of banks to part-fund their Eco Village II project in Greater Noida in 2013. Union Bank of India's exposure to the credit facility was Rs 1.50 billion. Supertech was reportedly irregular in repaying the debt and stopped paying completely in July 2019. The petition also includes interest.
Supertech, which had to demolish two towers at another project in Noida due to an order from the Supreme Court, has multiple ongoing projects in the NCR.
Also Read
NCLT Chandigarh withholds Embassy Group companies' merger
KPDL signs two new residential projects in Pune


Related Stories