Supertech twin tower gets demolished!
01 Aug 2022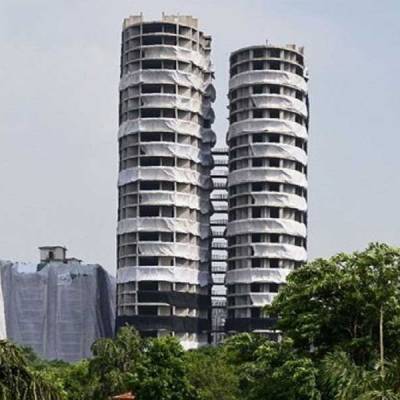 A year after the Supreme Court ordered the Supertech twin towers in Noida to be destroyed, the tower was demolished on August 28.
The "waterfall implosion" approach actually brought the nearly 100-metre-high structures—taller than Delhi's famous Qutub Minar (73 m)—to the ground in seconds, in a magnificent display of contemporary engineering.
Source: Dainik Jagran
The surrounding structures seemed secure a short time after the demolition.
In Sector 93A in Noida, which is adjacent to the national capital of Delhi, the Supertech Emerald Court housing society's Apex (32 floors) and Ceyane (29 floors) towers have been under development since 2009. They were India's tallest buildings that have been destroyed.
The building was brought down by an explosion that used about 3,700 kg of explosives.
Also read:
Supertech twin towers to be demolished on August 28
Supertech plans to raise Rs 300 cr to expedite construction in Delhi-NCR
Demolition of Supertech twin towers poses challenges for India


Related Stories