Surety bonds for highway contractors in the offing
01 Dec 2022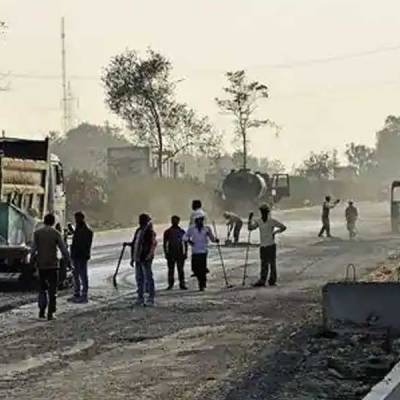 The Ministry of Road Transport and Highways will launch surety bonds, the maiden insurance product by general insurance companies for highway contractors, on December 19, Union Minister Nitin Gadkari said last week.
The announcement comes two years after the ministry had requested the Insurance Regulatory and Developmental Authority of India (IRDAI) to explore the feasibility of such bonds.
"On December 19, our ministry is launching India's first-ever surety bond insurance product ... that is going to give a good relief to the contractors," Gadkari said addressing the Confederation of Indian Industry's Global Economic Policy Summit. Surety bonds are guarantees of payment issued by insurers, but different from bank guarantees in that a sizable chunk of the project funds of contractors does not get frozen. The Centre had first pushed the idea as the liquidity position of the infrastructure sector, which is capital-intensive, became acute during the Covid-19 crisis.
"The surety bonds will help in boosting liquidity in the infrastructure sector by freeing the contractors' working capital stuck in bank guarantees. Contractors can utilise these funds for growth of their business," Gadkari said.
So far, the regulatory framework did not allow underwriting of bonds related to performance securities and bid securities as they did not come under the ambit of conventional insurance products.
The pace of construction of highways has fallen this fiscal year, and Gadkari has admitted that the Centre may only be able to meet last year's construction targets in FY23.
See also:
Bharatmala project: Extension of Hyderabad's RRR
Dimapur-Kohima Road four-laning to be completed soon