Suzlon wins 204 MW wind energy project for Serentica Renewables
01 May 2023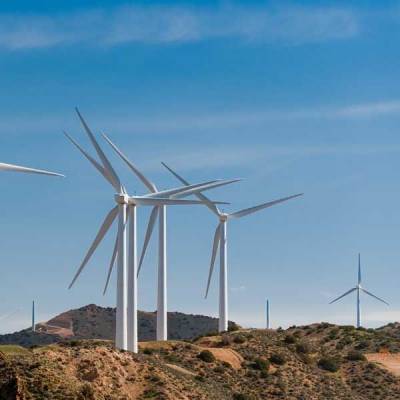 Suzlon, a provider of renewable energy solutions, has secured a 204 MW wind energy project from Serentica Renewables. According to a company statement, Suzlon Group has received a substantial order for its 3 MW series of wind turbines from Serentica Renewables, a decarbonisation platform dedicated to accelerating the energy transition for energy-intensive industries.
The specific value of the project was not disclosed by the company. Under the agreement, Suzlon will install 68 wind turbine generators (WTGs) with a rated capacity of 3 MW each, featuring a Hybrid Lattice Tubular (HLT) tower, for Serentica's 204 MW wind power project in Koppal, Karnataka. Girish Tanti, Vice Chairman of Suzlon Group, emphasized that this order from Serentica Renewables, an industrial decarbonisation player, demonstrates India Inc's commitment to achieving the nation's net-zero ambitions.
The project is scheduled to be commissioned by early 2024. Once operational, this large-scale project is expected to provide electricity to approximately 1.68 thousand households and reduce CO2 emissions by 0.663 million tonnes annually.
This marks the fifth order for Suzlon's 3-MW series within a month. As part of the agreement, Suzlon will handle the supply of wind turbines and oversee the project's erection and commissioning. Additionally, the company will provide comprehensive operation and maintenance services following the commissioning phase.
Pratik Agarwal, Director of Serentica Renewables, described the partnership with Suzlon for their renewable energy project in Karnataka as a significant milestone in their industrial decarbonisation journey.
Established in 2022, Serentica Renewables (India) is a decarbonisation platform dedicated to providing round-the-clock clean energy solutions, facilitating the transition of large-scale, energy-intensive industries to clean energy. The company's primary focus is on industrial decarbonisation, aiming to make renewables the primary energy source for the commercial and industrial segment, which accounts for over 50 per cent of the electricity consumption in India.
Also Read
Government to introduce amendment bill to auction offshore minerals
Teijin's initiatives towards carbon neutrality


Related Stories