Tall buildings: A future-forward solution to limited land
01 May 2023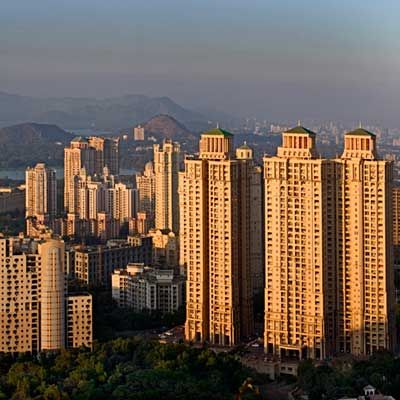 Over the past two decades, India's major cities have undergone a remarkable transformation, resulting in a dramatic reshaping of the country's skyline. While cities possess unique urban identities, they are becoming increasingly similar in appearance world over. A modern glass and steel tower in Singapore would not seem out of place amid the tall buildings of Mumbai's Bandra Kurla Complex, highlighting the globalised architectural trends that transcend geographical boundaries.
For instance, in recent years, Mumbai's skyline has undergone a dramatic transformation. The city boasts the highest concentration of tall buildings in India, with over 12,000 structures and more than 200 skyscrapers. It ranks seventh globally in terms of tall buildings density and holds the record for the highest number of planned tall buildings in developmental stages.
Tall buildings provide an optimal solution to the challenge of limited land and property availability, as they allow for vertical accommodation, maximising the efficient use of space.
As Architect Hafeez Contractor says, "High-rise is our survival kit for the future. If we do not start building high-rises in India to provide housing to the population, we will be in big trouble." (See exclusive interview.)
Technological advancements have brought about a revolutionary shift in the world of architecture and construction.
"In the recent past, the construction of tall and super tall buildings is gaining prominence, especially in dense urban areas and landlocked cities like Mumbai," comments Yogesh Hate, Associate Director - Development Management, RMZ Corp. "With the construction industry facing multiple challenges in the execution of such structures, it has started opening up to newer technologies."
Developers are reaping the benefits of cutting-edge corporate technologies, including the Internet of Things (IoT), Enterprise Resource Planning (ERP) systems, robotics automation, analytics for evaluation and transportation, big data, machine learning, and other groundbreaking digital revolution techniques. These advancements empower them to streamline their processes and enhance efficiency...
Related Stories