Tangedco to ship 70,000 tonne of coal from Dhamra port by June's end
01 Jun 2023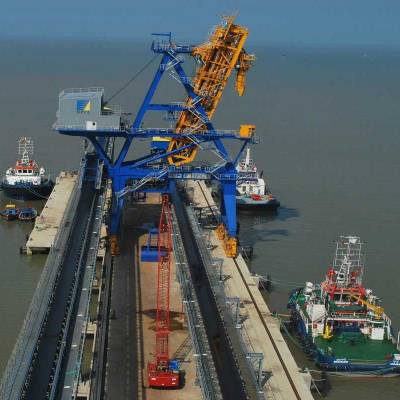 TANGEDCO was expected to transport 70,000 tonne of coal from the recently awarded Dhamra port in Odisha by the end of June. Currently, Tangedco procures coal for its thermal power stations in Tamil Nadu from Talcher and IB valley mines of Mahanadi Coalfields in Odisha through a fuel supply agreement.
It was explained that the coal is transported by train from Talcher to Paradip Port and then to Tamil Nadu. As per the allocation by the Union government, Tangodco should be assigned a total of 14 rakes. However, due to congestion on the railway route between Talcher and Paradip Port, the power utility only receives 11 rakes a day. Consequently, Tangedco has been exploring the possibility of using other ports.
Tangedco has identified Dhamra and Gopalpur ports as potential options. Gopalpur Port has three berths with a coal handling capacity of approximately 18,000 to 20,000 tonnes a day, while Dhamra Port has three berths with a handling capacity of around 35,000 tonnes a day. It was noted that the loading facility is convenient at Dhamra port. Taking into account the economic feasibility, Tangedco awarded the contract to Dhamra Port on April 28, and the agreement process was completed on May 15. Since June 1, Tangedco has started loading coal at Dhamra port.
Currently, there are 22,000 tonnes of coal stored at Dhamra port. Once it reaches 70,000 tonnes, it will be shipped and delivered to Ennore port. The first shipment is expected to be delivered by the end of June.
Tangedco operates 11 ships on a rental basis, including 2 Panamax and Supramax cargo vessels. These ships transport coal from Paradip Port, JSW Jetty, Gangavaram Port, and the recently acquired Dhamra Port to Karaikkal, Ennore, and Thoothukudi. The power utility procures a total of 195.63 lakh tonnes of coal per annum from Mahanadi Coalfields.
Related Stories