Tata Power Renewables and Sanyo Special Steel join for 28-MW solar plant
01 Sep 2023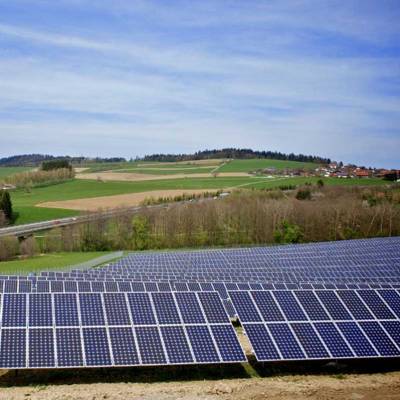 Tata Power Renewable Energy (TPREL) announced its partnership with Sanyo Special Steel Manufacturing India (SSMI) to establish a 28.12-megawatt green energy plant in Maharashtra. TPREL, a subsidiary of Tata Power, revealed that it had entered into a Power Delivery Agreement (PDA) with SSMI through its Special Purpose Vehicle (SPV) TP Alpha.
As per the statement, TPREL and SSMI are collaborating to create a 28.125 MW AC (39.375 MWp) captive solar plant in Aachegaon, located in the Solapur district of Maharashtra. It was stated that this plant is anticipated to generate 61.875 million units (MUs) of electricity annually, effectively fulfilling the energy requirements of SSMI's steel manufacturing unit. Additionally, this initiative is projected to reduce SSMI's annual carbon footprint by 42,534 tonnes.
The project is scheduled to be commissioned by March 2024, as per the agreed-upon timeline. This endeavour aligns with SSMI's long-term strategy to combat climate change by decreasing reliance on fossil fuel-based energy sources, lowering carbon emissions, and fostering the production of environmentally friendly steel.
Ashish Khanna, the CEO of Tata Power Renewable Energy, emphasised, "These initiatives offer numerous benefits such as cost reduction, reduced emissions, improved energy security, and alignment with sustainability objectives. The government's focus on captive power projects, driven by their economic and environmental advantages, underscores their significance for various industries."
Dilipkumar Pachpande, the Managing Director of Sanyo Special Steel Manufacturing India, expressed, "This collaboration perfectly reflects our commitment to clean and green energy solutions, which not only align with our goals related to climate change and sustainable development but also significantly benefit our steel manufacturing unit by reducing CO2 emissions and expenses, enhancing sustainability, and contributing to carbon-neutral goals by producing environmentally friendly steel."
Also read: 
Bridgestone brings ENLITEN technology to motorsports
Tata Passenger Electric Mobility introduces new brand identity


Related Stories