Tata Power Solar; Union Bank tie up for MSME loans
01 Nov 2022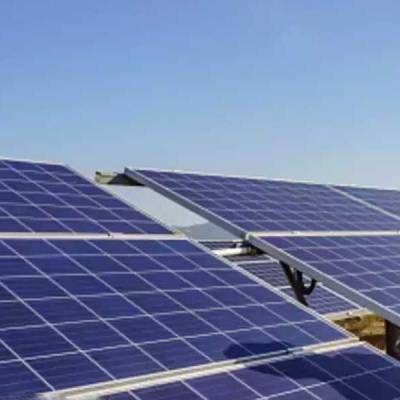 Tata Power Renewable Energy's subsidiary Tata Power Solar Systems has partnered with Union Bank of India to provide a term loan to medium, small and micro enterprises to set up rooftop mounted solar units.
The partnership aims to help MSMEs save on electricity costs and to improve access to green energy. With nil or minimum collateral, Tata Power's customers from MSME industries can avail of loans up to Rs 80 million.
The public sector bank said that the scheme also requires a minimum down payment of only 15-20% of project cost, making it very attractive for MSMEs. This is a part of the bank's solar scheme called 'Union Solar', has been launched at a pan-India level to relieve the MSMEs from the stress of higher power costs and grid exigencies.
C M Minocha, chief general manager, Union Bank of India, said, "We are happy to associate with Tata Power in our efforts to help small businesses improve their access to green energy through the solar solution that is reliable, affordable and self-paying in the long run.
"We expect to see an impressive growth in the use of solar power in the MSME sector that will also make them more competitive in the domestic and international markets," said Minocha.
Shivram Bikkina, chief- rooftop, Tata Power Renewable Energy said that the Indian MSME industry is experiencing a behavioural shift towards green energy solutions in the last few years.
See also:
Dependence on coal increases despite green energy push
Goa lays out ambitious plan for zero emissions by 2050