Tata Power to install 26 MW solar plant for Neosym
01 Sep 2023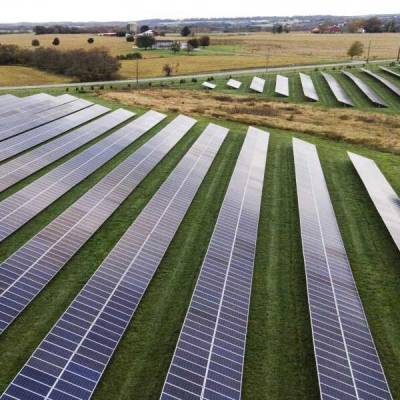 Tata Power Renewable Energy (TPREL) is set to establish a 26 MW captive solar power plant in Ahmednagar, Maharashtra, following the signing of a power delivery agreement (PDA) with Neosym Industry (Neosym), a prominent manufacturer of Gray & S.G. iron castings.
The PDA pertains to a 26 MW AC group captive solar plant, with the project anticipated to produce 59 million units of electricity annually. Commencing operations in March 2024, the solar facility is projected to reduce carbon emissions by 32,500 tonne each year.
Ashish Khanna, CEO of Tata Power Renewable Energy, expressed the significance of this partnership with Neosym in their commitment to providing clean and sustainable energy solutions to commercial and industrial consumers. This initiative represents a step towards expanding renewable energy capacity and curbing carbon emissions in India.
This recent development comes on the heels of Tata Power Renewable Energy's previous projects, including a 28.12 MW green energy plant for Sanyo Special Steel Manufacturing India Private Limited (SSMI) and a 6 MW captive solar plant for Chalet Hotels in Maharashtra. However, specific financial details of the Neosym project were not disclosed.
Industry estimates suggest that setting up 1 MW of solar energy capacity requires an investment of approximately Rs 50-60 million.
Tata Power Renewable Energy's total renewable energy capacity now stands at 7,821 MW, encompassing projects in various stages of implementation, with 3,689 MW under development. Their operational capacity comprises 4,132 MW, including 3,139 MW from solar sources and 993 MW from wind energy. This marks a significant contribution to India's clean energy landscape.
Related Stories