Telangana requests Centre to give Hyderabad Metro Phase II approval
01 Nov 2022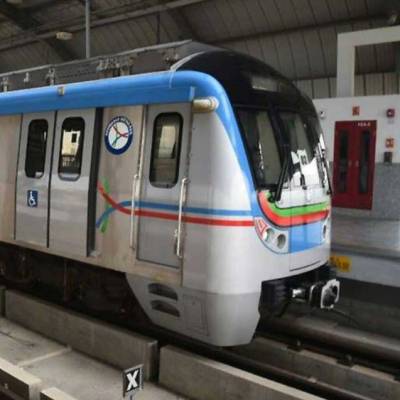 The Telangana government petitioned the Union government to provide preliminary approval for the Hyderabad Metro Phase II project, which will expand the existing Corridor 3 Metro line from Nagole to LB Nagar over a distance of 31 km from BHEL to Lakdikapul.
The anticipated cost of Phase II is Rs 84.53 billion. It would be carried out as a jointly owned project with funding from the Telangana and Union governments.
Hardeep Singh Puri, Minister of Housing and Urban Affairs, received a letter to this effect from KT Rama Rao, Minister of Municipal Administration and Urban Development.
The minister also urged the union minister to include the Metro Phase II project in the financial budget for the succeeding union government's fiscal year 2023–2024. The Hyderabad Metro Phase I, covering 69 km, was successfully implemented and was fully operational, the MAUD Minister stated in the letter.
Also read:
Telangana seeks approval for Lakdikapul metro
PMRDA keen to finish Hinjewadi-Shivajinagar metro line III


Related Stories