Tesla targets -$1.9 Billion in component procurement
01 Sep 2023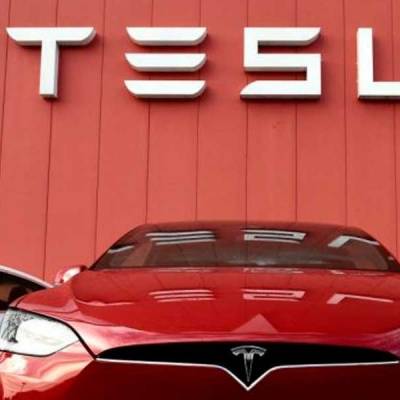 In a significant development for India's automotive industry, Tesla Inc. is ramping up its engagement with the country as it plans to source components worth $1.7-$1.9 billion. Union Minister Piyush Goyal, addressing the Annual Session of the 63rd Automobile Component Manufacturers Association of India, disclosed that Tesla had already procured components valued at $1 billion from Indian suppliers.
Highlighting the automaker's growing collaboration with India, Goyal stated, "Tesla already last year bought $1 billion of components from all of you sitting here. This year, their target is nearly $1.7 billion to $1.9 billion." This substantial increase in procurement demonstrates Tesla's deepening integration into India's automotive supply chain.
Recent reports also shed light on Tesla's interest in establishing a manufacturing facility in India. This facility aims to produce an affordable electric vehicle (EV) priced at $24,000, making it approximately 25% cheaper than Tesla's current entry-level model. This move is seen as a strategic endeavour to cater to both the Indian and export markets, further enhancing Tesla's footprint in India's burgeoning EV landscape.
Minister Goyal also raised concerns regarding access to Indian steel companies in foreign markets. He emphasized that if countries restrict access to Indian steel companies while exporting their metal to India, retaliatory measures may be necessary to address this issue.
Furthermore, Goyal underscored that India's auto industry still relies on imports for 20% of its requirements. He explained that this reliance varies among companies and indicated that some opt for imports as a preference.
Goyal challenged the notion that global auto firms invest in India solely for its market size. He stressed that such investments should not result in a continued importation of goods that are readily available in India at competitive prices and of high quality.
The minister also criticized the practice of companies routing investments through one geography while importing components and inputs from third countries that may not be favourable to India. This highlights the need for a more equitable approach to international trade relationships.
To address these concerns, Goyal mentioned the need for India to scrutinize products imported under free trade agreements more carefully. This assessment would ensure a level playing field between Indian suppliers and countries exporting their products to India.
He affirmed that his ministry is actively working on establishing quality control norms for various products. Additionally, Goyal encouraged the industry to invest in research and development (R&D) and bolster their design capabilities.
Finally, he stressed the importance of upskilling and retraining the Indian workforce, emphasizing the need for the industry to take a proactive role in this endeavor. Goyal's comprehensive remarks outlined the opportunities and challenges facing India's automotive sector as it collaborates with global players like Tesla, aiming to drive innovation and growth in the country's automotive ecosystem.
Related Stories