Tesla to establish vendor base in India after Centre's request
01 Jun 2023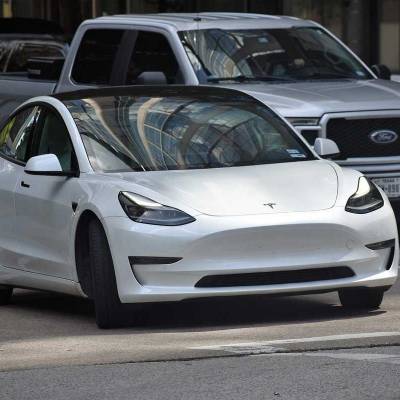 Tesla, led by Elon Musk, had agreed to establish a vendor base in India and commence the assembly of its electric vehicles within the country. Previously, the Indian government had requested Tesla to establish a domestic assembly plant and subsequently set up a vendor base. Currently, a majority of the EV maker's production occurs in China.
Tesla prefers to maintain the integration between the manufacturing process and the supply chain, indicating that it may not delay the selection of vendors in India.
In order to initiate production, Tesla will need to relocate its vendors to India. These vendors will be required to form joint ventures with Indian companies, as India has implemented restrictions on 100% Chinese investments following the Galwan clashes in 2020.
Last month, the Indian government requested Tesla to submit a roadmap detailing its plans for India and the time required to establish local supply chains for domestic manufacturing of its electric vehicles. After reviewing Tesla's blueprint, the government will determine the concessions that can be provided to the company. Tesla is expected to present its detailed proposal for India within the next three to six months.
During the visit of the Tesla team to India in mid-May, the government informed them that if Tesla establishes a domestic assembly unit for its electric vehicles, it may receive import concessions on the imported components. A similar production-linked incentive (PLI) scheme is already in place for smartphones.
Furthermore, Tesla has withdrawn its previous demand to reduce import duties on completely built units initially. Currently, the duty stands at 100% for cars priced at $40,000 and above, while cars below this threshold carry a duty of 60%. Tesla's previous request was to reduce the duty to 40%.
Also read:
Government of Andhra Pradesh invites tenders for works
Ajmer DISCOM Invites Bids for Solar Projects in Rajasthan


Related Stories