The Heart of Construction & Mining Operations
01 Jun 2021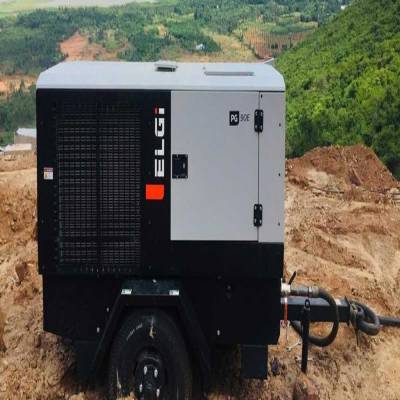 The construction industry in India plays a key role in urban development and is expected to record a CAGR of 15.7 per cent to reach $738.5 billion by 2022. India is also likely to rank among the top three in the global construction market. Following the growth trajectory of construction, mining is another closely related industry recognised for employment, revenue generation, and value addition to other sectors. Even though its tempo slowed down due to the COVID-19 outbreak, mining will continue to be a pivotal contributor to the Indian economy, supporting real estate, mineral, steel and cement production, and power generation.
Air compressors are primary sources of power for equipment and machinery used in the construction and mining domains. These sectors employ a variety of portable compressed air systems that offer reliable high-pressure air to power pneumatic equipment. While choosing air compressors for myriad activities in these industries, it is essential to understand the airflow and pressure requirements
In this article, Ramesh Kumar G, General Manager-Portables, Elgi Equipments, explains how air compressors support several construction and mining applications.
Related Stories