The natural evolution of home automation
01 Jan 2023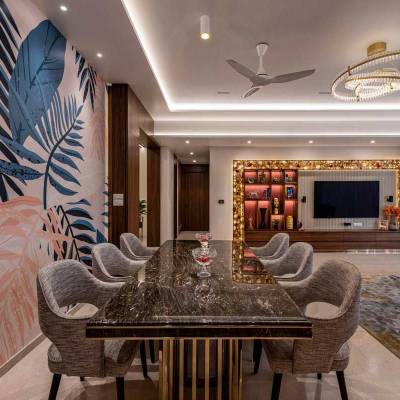 The genesis of smart homes and home automation is a natural evolution in an age of millennials driven by technology and gadgets. CWDB speaks to experts to unravel the certainties, uncertainties and benefits, as well as challenges that need to be addressed to ensure that this digital transformation is smart indeed.
From standing in a queue to getting things done at the touch of a button, millennials have a better way of doing things. Technology has transformed certain aspects of a mundane existence into a utopian reality. Against the backdrop of this magic driven by algorithms, smart accessories and appliances, home automation is nothing short of salvation, especially for a generation which prefers smart over hard. Market gurus might argue that as far as penetration is concerned, home automation is yet to attain the required depth.However, the thrill of controlling different appliances and devices in a home with ease and the behaviour of millennials has made it evident that the demand for home automation is set to rise.
Individuals can implement smart technologies in their homes; likewise, builders and developers create smart ecosystems that impact the entire project or even township in question. "Safety, security, convenience and lifestyle are the guidelines that all our projects abide by, as smart systems are technology-driven and a lot depends on their precise implementation and use; only then can they lead to a value addition in a project," elaborates Bhasker Jain, Chief Business Officer, The Wadhwa Group. "Smart systems are utilised by individuals. But in our projects, they connect an individual to the family and the larger community. For instance, family members are aware of one's arrival when the car reaches the gate of the property. Smart elevators know where you're going and the quickest way to get there, eliminating endless waits and crowded cars that stop at every floor. So, when it comes to smart homes or home automation in real estate, it should be intended for the entire community or ecosystem and not just for the apartments alone."
One deterrent to the propagation of smart homes and home automation is availability of genuine vendors. Developers are on the lookout for genuine companies who can offer a complete home automation suite as well as good after-sales service. "The propagation of smart home automation depends on availability of proper equipment suppliers, points out Venu Vinod, Managing Director, Cybercity Builders & Developers.
To read the full article, CLICK HERE.
Related Stories