There is no plan to launch REIT in the next one year" says DLF's CEO
01 Feb 2023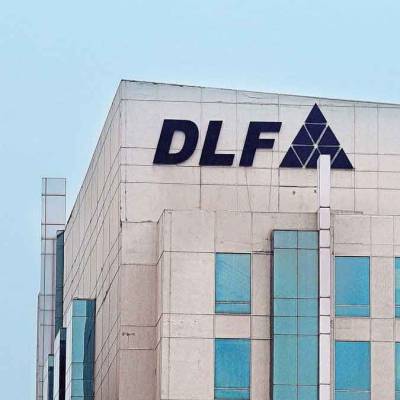 According to the CEO Ashok Tyagi of DLF, a prominent player in real estate, it has no plans to sell a REIT to the public anytime soon in order to monetize its commercial assets that pay rent. The majority of DLF's rental assets (offices and shopping centres) are held by a joint venture company called DLF Cyber City Developers Ltd. (DCCDL). DLF owns 66.67% of DCCDL, and GIC, the sovereign wealth fund of Singapore, owns 33.33% of the company.
DCCDL has finished all the preparation work necessary to list its Real Estate Investment Trust (REIT) on stock exchanges by initiating an Initial Public Offering in the past two years (IPO).
The two joint venture partners will decide when to launch REIT, according to DLF's top management.
"We are not in a hurry. There is no plan to launch REIT in the next one year," Tyagi said.
The decision comes in the midst of global uncertainty and a high-interest-rate regime.
DCCDL appointed Shardul Amarchand Mangaldas & Co as legal advisor, Morgan Stanley as banker, and KPMG as financial/tax advisor in January 2021 to create the appropriate corporate and capital structures for the proposed REIT launch. DLF's arm, DCCDL, is now REIT-ready and will wait for favourable market conditions before launching the public offering.
"There is no change in the plan or the direction and I think both GIC and we are reasonably committed to the entire thing, but given the high interest rate scenario currently going on and the overall uncertainty, this obviously is not the best time for a new REIT," Tyagi had told in an investors call in December 2022.
DCCDL owns and operates rent-paying office and retail properties totaling approximately 40 million square feet, with an annual rental income of approximately Rs 40 billion.
DLF formed a joint venture with GIC in December 2017 after its promoters sold their entire 40% stake in DCCDL for nearly Rs 120 billion.
This transaction included the sale of 33.34 percent of DCCDL to GIC for approximately Rs 90 billion and the buyback of remaining shares by DCCDL for approximately Rs 30 billion.
There are three publicly traded REITs in India: Embassy Office Parks REIT, Mindspace Business Parks REIT, and Brookfield India Real Estate Trust.
Embassy Group and Blackstone-backed Embassy Office Parks launched the first REIT with a Rs 47.5 billion issue size in April 2019.
K Raheja and Blackstone-backed Mindspace Business Parks will launch the country's second REIT in August 2020, raising Rs 45 billion.
Brookfield, a global investment firm, has listed the country's third REIT after raising Rs 38 billion through an IPO.
Real estate investment trust (REIT), a popular instrument globally, was introduced in India a few years ago to attract investment in the real estate sector by monetising rent-yielding assets.
It contributes to the massive value of real estate assets and allows retail participation.
In November of last year, global investment firm Blackstone-sponsored Nexus Select Trust filed a draught paper with market regulator SEBI to launch India's first public offering of retail-assets backed REIT, with a target capitalization of USD 500 million.
See also:
DLF's premium housing project in Gurugram will cost Rs 75000 million
Blackstone to sell $480 million stake in Embassy REIT


Related Stories