This city will install 130 red light violation detection cameras
01 Jan 2023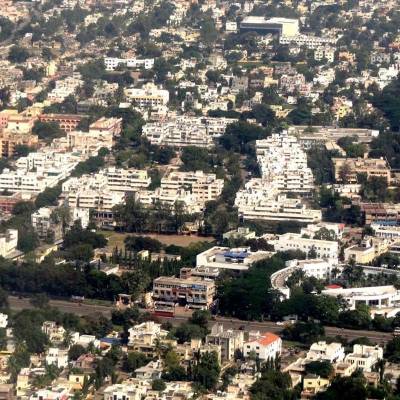 The 'tourism capital of Maharashtra', Aurangabad is famously known for Bibi ka Maqbara, the Ajanta and Ellora caves, numerous forts and temples, and more. The city is also home to Aurangabad Industrial City (AURIC), India's first greenfield industrial smart city.
The Aurangabad Smart City Development Corporation (Aurangabad Smart City) aims to improve urban mobility, promote the heritage and rich culture of the city and improve ease of living through technological interventions. Saurabh Joshi, Deputy CEO, Aurangabad Smart City Development Corporation, shares more in an interview.
Aurangabad is slated to get a metro soon, with a DPR already prepared. Please highlight the significance of this for the smart city?
Having a good public transport system is essential for the development and growth of the city. The DPR for Aurangabad Metro is being finalised. In its first phase,the Aurangabad metro will be running in two stretches connecting the important landmarks in the city like the airport, railway station and AURIC. The metro will provide very good public transport, thereby reducing the use of private vehicles. Apart from this, Aurangabad Smart City is also operating public transport in the form of city buses. We are adding 30 electric buses to our fleet;we will get these by the end of April. The vendor has already been finalised.
Please elaborate on the efforts taken towards infrastructure in the areas of traffic management and analytics, e-governance, solid waste management, and any others.
Under the Master System Integrator project, Aurangabad Smart City has installed 700 security surveillance cameras in the city.
Also, we have installed public announcement systems at all the important traffic junctions. This helps in traffic management. Apart from this, under the ISCOPE project, we are going to install about 130 red light violation detection cameras (RLVD) and automatic number plate recognition (ANPR) cameras. This will provide the necessary nudge for traffic management in the city. The tender has been done and installation is underway...
To read the full interaction, CLICK HERE.
Related Stories