Tilara Polyplast: Sustainable Building Materials
01 Sep 2023
Long Read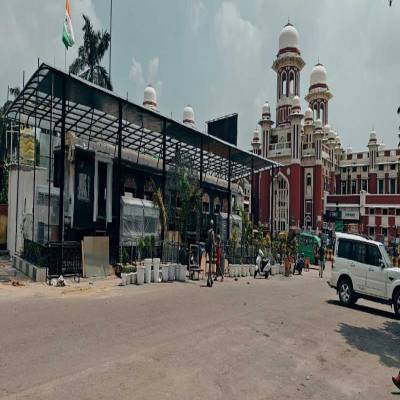 Tilara Polyplast is among the largest manufacturers of extruded plastic sheets in Asia. Its manufacturing facilities, spread over more than 275,000 square feet and equipped with advanced extrusion machines and processing control technology deliver high- quality extruded plastic sheets. The company's range of products includes polycarbonate solid sheets, polycarbonate multiwall sheets, acrylic sheets and general- purpose polystyrene sheets (GPPS). It also manufactures special profiles for polycarbonate sheets and their installation.
The company has been exporting to 25 countries and it has been certified as a government recognised star export house.
In a world that's constantly facing challenges due to pollution, climate change and environmental deterioration, Tilara Polyplast is investing in technology to provide energy-efficient and sustainable solutions that can drive growth in multiple applications, while substantially reducing energy consumption and consequently reducing their carbon footprint.
Tilara has a proven two-decades legacy of providing the best solutions that stand the test of time. From grand architectural projects to intricate design elements, its materials have found their way into the most iconic projects around the world.
Some unique features of its polycarbonate products are:

250 times stronger than glass
Environment friendly (100 per cent recyclable)
Easy to handle, carry and install
Good sound insulation at higher thickness
2UV co-extruded protection
10 years conditional warranty 

The company's vision is to emerge as a global leader while ensuring that it is an international partner for growth, gain and goodwill. To become a global leader, it focusses on expanding its presence in new markets. It has been awarded as Best Polyplast product manufacturer and exporter by Quality Mark Awards 2023.


It offers a wide variety of products to meet specific customer need including:

Polycarbonate solid sheets which are ideal for applications where high-impact resistance is required, such as:
Skylights and sidelights
Security glazing
Machine guards
Daylight panels
Walkways
Sound Barriers
The company manufactures high-grade materials required for sound barriers to make international-level expressways. Its multiwall polycarbonate sheet come with UV coating and all the requisite standards tested, which is why they are used for airport roofs. Every project showcases its commitment to sustainable urban development and a deep understanding of needs of modern cities. Collaborating with city planners, architects and communities, they transform public spaces into vibrant, environments for everyone to enjoy.
(Communication by the management of the company)
Related Stories