Top 10 interior trends to look out for in 2023
01 Jan 2023
Long Read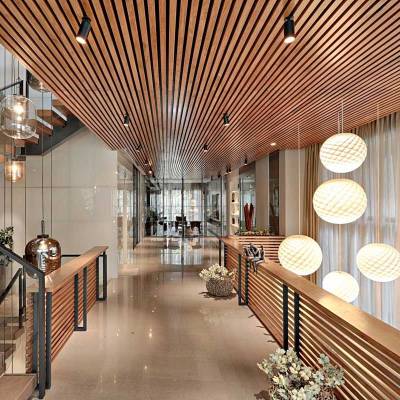 From hybrid workspaces to motion-sensing lights, terrazzo to viva magenta, design trends in 2023 are shaping up quickly.
LIGHTING


Rajkumar Kumawat, Founder & Partner, Design Square
"With the advent of 2023, we will be seeing greater traction towards layered lighting that complements different functions and creates different moods in any interior. As chandeliers are already adorning every home, the popularity of statement light fixtures has also grown over the years, resulting in over-scaled pendant lighting and table lamps installed in living rooms and bedrooms. Indirect lighting sources such as integral LED ceiling lights are also taking hold in 2023. Besides being an energy-efficient choice, LED lights offer flexibility in creatively designing lighting fixtures that suit the appropriate interior styles."
FLOORING


Khozema Chitalwala, Principal Architect and Designer, Designers Group
"In 2023, neutral-coloured flooring is becoming a popular choice in luxury homes. As a result, marble flooring, which has been a staple in luxury homes, is going to stay on trend even in 2023. Apart from this, 2023 has opened up an era of engineered wood.
To know more about the trends for 2023, CLICK HERE.
Related Stories