Torrent Power raises Rs 6 bn through non-convertible debentures
01 Jun 2023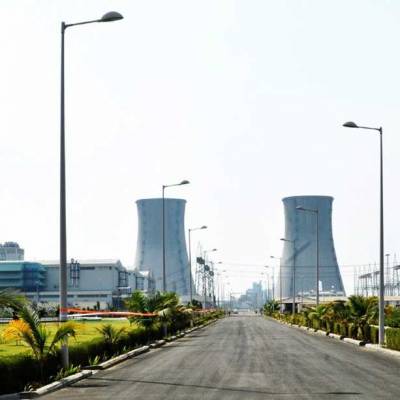 Gujarat-based power company Torrent Power announced that it had raised Rs 6 billion through the issuance of non-convertible debentures (NCD) on a private placement basis. It was stated that 60,000 Series 11 (series 11A- 11F) Secured, Rated, Listed, Taxable, Non-Cumulative, Redeemable, and Non-Convertible Debentures of Rs 100,000 each were issued and allotted by the company.
It was further mentioned that the NCDs carried a fixed coupon rate of 8.50% per annum, with each series amounting to Rs 1 billion. The company intended to list these NCDs in the Wholesale Debt Market Segment of the National Stock Exchange of India.
The NCDs were allotted on June 7, 2023, and had different maturity dates for each series. The details of the maturity dates were as follows: Series 11A was scheduled to mature on June 7, 2031 (10,000 NCDs), Series 11B on June 7, 2032 (10,000 NCDs), Series 11C on June 7, 2033 (10,000 NCDs), Series 11D on June 7, 2031 (10,000 NCDs), Series 11E on June 7, 2032 (10,000 NCDs), and Series 11F on June 7, 2033 (10,000 NCDs).
It was mentioned that the first coupon payment was planned for June 7, 2024, followed by annual payments until the redemption of each respective series.
The NCDs were backed by a first pari passu charge on all present and future movable assets, except for assets of renewable projects, funds in debt service reserve accounts, and certain investments. Pari passu, meaning "equal footing" in Latin, is a financing arrangement that grants multiple lenders an equal claim to the assets used as security for a loan.
As of March 2023, Torrent Power's total installed power generation capacity was 4,160 MW. This capacity consisted of 2,730 MW of gas-based capacity, 1,068 MW of renewable capacity, and 362 MW of coal-based capacity.
The company's installed renewable generation capacity included 263 MW of solar projects spread across five locations and 804.5 MW of wind projects operating across ten sites.
In addition to the existing capacity, Torrent Power had 300 MW of utility-scale solar projects and 21 MW of C&I solar projects under development, along with 415 MW of wind projects.
Also read:
WIPPA urges government action for wind energy growth
Tata Power subsidiary wins 966 MW hybrid project for Tata Steel


Related Stories