Torrent Power signs MoU for 5,700 MW pumped storage hydro projects
01 Jun 2023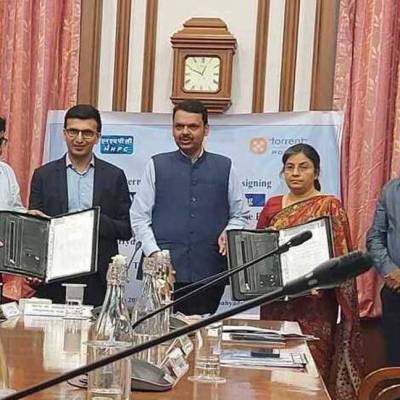 Torrent Power and the Government of Maharashtra have signed a Memorandum of Understanding (MoU) to establish three Pumped Storage Hydro Projects in Maharashtra. These projects, with a total capacity of 5,700 MW, will require an investment of approximately Rs 270 billion. During the construction period, around 13,500 individuals are expected to be employed. Torrent Power plans to execute these projects over a span of five years.
The three project sites identified by Torrent Power are Karjat (3,000 MW) in Raigarh District, Maval (1,200 MW), and Junnar (1,500 MW) in Pune District. These sites are off-stream and designed to provide a minimum of six hours of energy storage on a daily basis, as stated in a press release by Torrent Power.
The increasing share of intermittent renewable power in the grid necessitates energy storage for effective load management and meeting peak demand. Pumped Storage Hydro (PSH) technology offers a proven and cost-effective solution for reliable, flexible, and dispatchable power. PSH involves two water reservoirs located at different elevations. During periods of excess power and low cost, water is pumped to the upper reservoir. When there is a demand for power and prices are high, the water flows from the upper reservoir to the lower reservoir, generating power through a hydraulic turbine. PSH provides longer duration storage of 6 to 10 hours, with the feasibility of multiple cycle operations during the day. It offers advantages over batteries, such as lower cost and a longer lifespan of 40 years.
Currently, Torrent Power has an aggregate installed generation capacity of 4.1 GW, primarily sourced from clean energy generation such as gas (2.7 GW) and renewables (1.07 GW). Additionally, the company has 0.7 GW of renewable capacity under development. Torrent Power aims to focus on renewable energy for its power generation portfolio and intends to strategically enter the storage space to address the grid's requirements resulting from intermittent renewable power.
On Tuesday, Torrent Power's scrip on the BSE closed at Rs 611.65, recording a 3.92 per cent increase. The benchmark Sensex index ended the day flat.
Related Stories