Torrent to purchase ReNew's clean energy projects for $1.2 billion
01 Jan 2023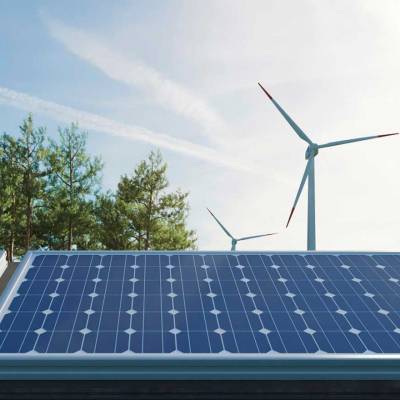 Ahmedabad-based Torrent Power has submitted a non-binding offer (NBO) for ReNew's 350 MW and 750 MW of solar and wind power assets at an equity value of about USD 450 million, with discussions on valuation still ongoing. Torrent Power has been involved in green energy deals and was previously in the running to acquire Vector Green Energy, an Indian clean energy platform owned by US private equity firm Global Infrastructure Partners (GIP), which was ultimately acquired by Singapore's Sembcorp Industries Ltd.
As part of its capital recycling strategy, ReNew plans to sell this operating clean energy capacity and use the money to develop new clean energy assets. 1.068 GW of Torrent Power's total 4.16 GW generation capacity is made up of renewable energy sources. The Torrent Group company is also building a 715 MW capacity for renewable energy. In order to purchase a 50 MW solar power plant in Maharashtra, Torrent Power and Lightsource Renewable Energy previously entered into an agreement. Around 3.94 million additional consumers in Dadra and Nagar Haveli, Daman and Diu, Ahmedabad, Gandhinagar, Surat, Dholera Special Investment Region, Dahej Special Economic Zone, Bhiwandi, Shil, Mumbra, Kalwa, and Agra are served by Torrent Power.
ReNew Power is one of the pioneers of India's green economy. The company now has a portfolio of 13.4 GW, with 7.7 GW of that capacity commissioned. Recently, it joined forces with KLP, Norway's largest pension business, and Norfund, the country's state-owned investment fund, to co-invest in transmission projects. A USD 8 billion green hydrogen plant will be built in the Suez Canal Economic Zone thanks to a partnership with Elsewedy Electric SAE and ReNew Energy Global Plc's subsidiary ReNew Power Pvt. Ltd.
To expand its business, Torrent Power is not opposed to taking an inorganic path. As part of the privatisation process for the electricity distribution companies in the union territories, it had submitted the highest bid for buying the company's operations in Dadra and Nagar Haveli and Daman and Diu. Eminent Electricity Distribution Ltd, a division of Kolkata-based RP-Sanjiv Goenka Group company, CESC Ltd placed the highest bid in Torrent Power's attempt to purchase the Chandigarh discom.
Related Stories